The Sad Ghost of Canvey Island
As told to James Wentworth Day
In James Wentworth Day's article in the Essex Countryside in 1981 he talks about the story of the Viking Ghost of Canvey.
He writes:
I wonder if those who live in the bungalows of modern Canvey ever see the ghost of the Viking who, one moonlight night, splashed ashore through the shallow tide on Canvey Point, walked over the sea wall and across the dyke into Charlie's bedroom. Charlie told me the story.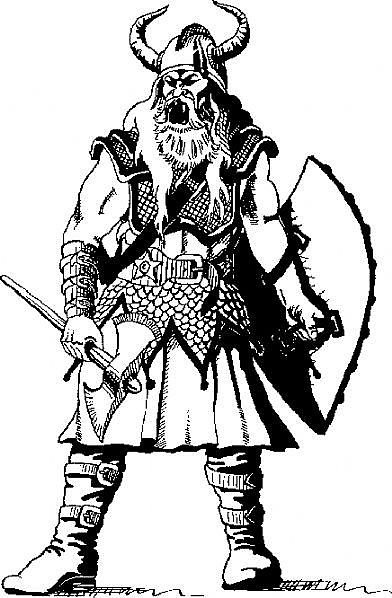 "I laid in me truckle bed and saw the man come out of the water, over the sea wall and in at me bedroom window. He stood by the bed, dripping with salt water and looked at me right sorrowful. 'What do you want mate?' I asked. 'Who are ye.' 'I've lost me ship, lost me mates and lost me way,' he said. 'I want to get home to Denmark.'
" 'Go ye up river,' I said, 'to Gray's or Tilbury and you'll get a ship to any port in the world.' That old boy looked at me right sorrowful. He wore a leather jerkin, what looked like strapped gaiters up to his knees, and a steel helmet with wings standing out over his ears. He carried a short sword in his belt and a battle axe in his hand. He was a Viking, sure as fate. I have seen 'em in coloured pictures.
" 'You don't understand' he said in a sorrowful voice. 'Me ship was sunk here in the creek outside and  me mates were all killed by you Saxons. Now I am left alone and I can't get home.' He turned round, went out of the winder, along the plank which leads from the winder to the top of the sea wall, and then on the saltings and the mud flats. He made for the sea and splashed into it. He turned once and waved farewell to me, sad and sorrowful-like. Then the water swallowed him up. I ain't never seen him since".
That is the true tale of the sad ghost of Canvey Island.
~~~~~~~~~~~~~~~~~~~~~~~~~~~~
If you are still around James hope you do not mind us using your article, perhaps you would get in touch. There are more of his tales to come.