Canvey Island and
its Wildlife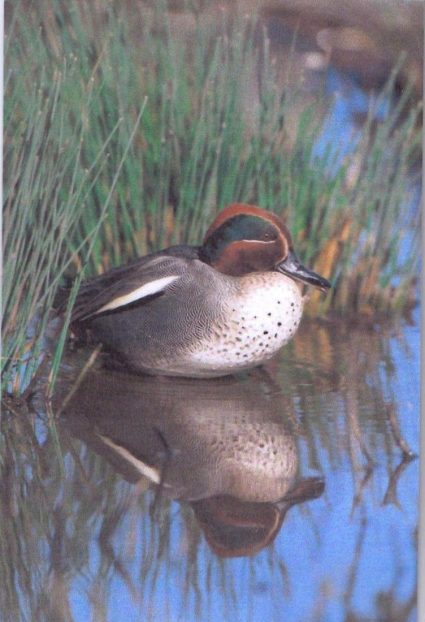 Canvey has an abundance of wildlife which varies on different parts of the Island . Being surrounded by water, the north side has salt-marsh with a variety of vegetation including sea-lavender and samphire.  The winter months on the marsh see a large variety of birds including Brent Geese, Mallard, Teal, Widgeon, Pintail, Shellduck, Curlew, Red and Green Shank, Dunlin, Knot, Godwit, various species of Gull, Lapwing, little Egret and Avocet amongst others.
In contrast, on the south side you can find crabs amongst the rocks, plus winkles, cockles, mussels and in the mud, rag and lugworm. Birds to be found here include oyster-catchers, curlew, cormorants,various gulls and a variety of waders. In the rock-pools you can spot shrimps and other aquatics.
The west end has a very important area called Canvey Wick designated a Site of Special Scientific Interest. This area has one of the largest number of rare and endangered species of wildlife in the United Kingdom, including the Shrill Carder Bee, bugs, butterflies, moths, reptiles, amphibians, water-voles, birds, mammals and varied flora and fauna, including orchids. The Wick is to be managed by the RSPB and better access is to be created, so the public can enjoy this unique environment.
Also at the West end of the Island are The RSPB West Canvey Marshes covering a large area just north of Northwick road up to Canvey Way and beyond to Benfleet Creek. There are ditches which are home water voles, newts etc., and have been planted with a variety of aquatic plants, which attract different insects. The main fleet attracts a variety of wildfowl, gulls and waders. Skylarks share the grass areas with lapwing and adders. A number of rare migratory species have been recorded visiting the site in the last couple of years by the RSPB. The area has good access and is well worth taking a walk round at any time of the year.
In the centre of the Island is Canvey Lake , which is home to Mallard , Canada Geese, Swans, Coots, Moorhens, Reed-warblers etc., plus a variety of freshwater fish. A less-welcome inhabitant is the rat.
Out and about the Island you can find sparrow, starlings, gold-finches, linnets, dunnocks, robins, pied and yellow wagtails, wood-pigeons, collar-doves, crows, blackbirds, thrushes, woodpeckers, magpies, kestrels, sparrow-hawks and herons, plus various other species. Foxes, badgers, rabbits, rodents and the odd squirrels can often also be seen.