The Canvey Island Monster
my findings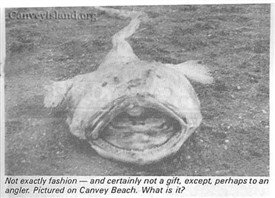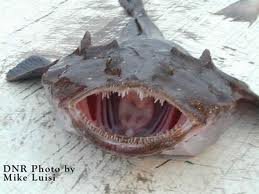 The Canvey Island Monster was a cryptid (unidentifiable organism, like the Loch-Ness Monster or Bigfoot e.t.c.) which was found as a carcass washed up on Canvey's beach in 1953, and again, much larger this time, in 1954.
In my opinion, from the image taken by Reverend Joseph Overs, it is almost identical to the body of a monkfish. However, other reports tell of it as being a more humanoid specimen.
Perhaps the floods of '53 brought foreign waters, and foreign marine species with it too?
You can read more on Canvey's 'unseen' history, and its remains here at  http://www.beyondthepoint.co.uk