Canvey Chronical Cartoons 1933
by local cartoonist and reporter Phil Blanshard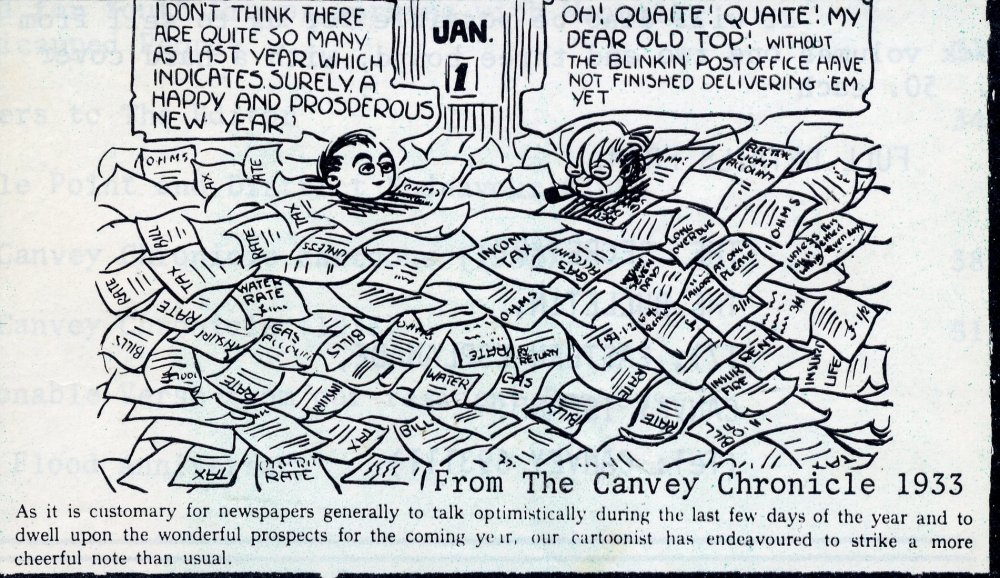 The Canvey Chronicle was the Island's longest running pre-war local newspaper. It was founded by Bertram McCave (the father of Fred McCave) in 1931, after his death in 1937 his wife Helvetia continued the Chronicle until the war in 1939 at which time it had to stop publication because of defence regulations restarting in a different format after the war.
During the early years a feature of the Chronicle was the cartoons by Phil Blanchard, who was also a reporter under the title of 'The Jackass'.  Phil also gave us the postcards featured elsewhere on this site.
Phil includes himself in his cartoons (the wild-haired man) and the editor (pinstriped and hated). Even Fred McCave and his brother were included in some.
Phil's Postcards can be found here