Fred Roe was born in Cambridge in 1864, the son of Robert Henry Roe, painter of animals and miniatures and his wife Emma.
Fred Roe is known for his historical subjects, especially out of doors, and often connected with the Tower of London. He can be found with his wife and son in the 1901 census living in Hampstead, London.
His son Frederick Gordon Roe was an art critic. This picture of the Lobster Smack and the description of Canvey and surrounding area is taken from his 'Some Forgotten Nooks, A Rambler's Itinerary' which was published in 'The Connoisseur' An Illustrated Magazine for Collectors in 1914. The important extract is printed below.
__________________________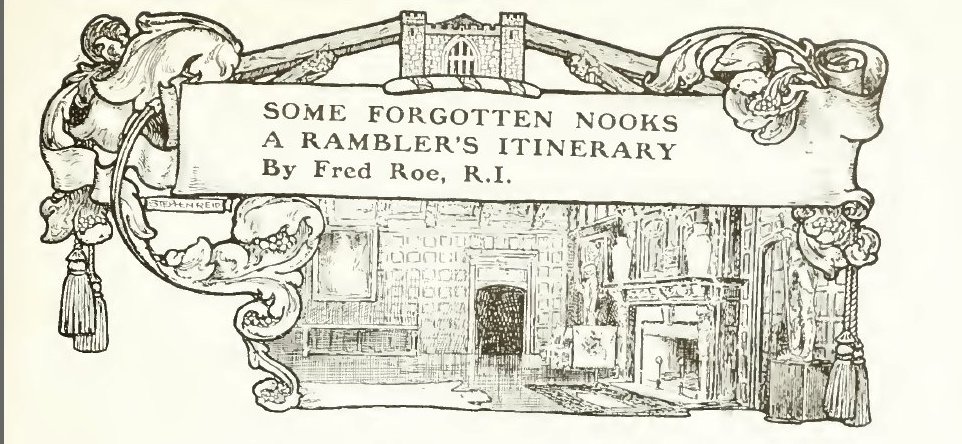 I should recommend a visit to the old town of Leigh in Essex and that as soon as may be, for the railway, which has already swallowed up a fair portion of the old High Street, is now threatening to demolish the Jacobean cottages.  Some of these still retain very good interior woodwork, though rather damaged.
The local idea of antiquity is something terrible, Seventeenth-century cottages of a perfectly ordinary type and pointed out as being eight hundred years old, whilst the age of a large open fireplace in the Hoy Inn at Benfleet, near by, was stated to be ten hundred and fifty years.
Very pleasant is Leigh with its old cottages, their foundations washed by the rising tide and their roofs covered with creeping plants. A few inhabitants still bear the names bequeathed to them by their Dutch ancestors who drained Canvey Island across the creek, which was afterwards ravaged by De Ruyter, when he sailed his fleet up the Thames to Gravesend.
There is much to see in the Rochford Hundreds of Essex besides Leigh and Canvey. There is the famous castle on the heights at Hadleigh, which was built by Hubert de Burgh, restored by Edward III and dismantled in 1551. One imagines that the former inhabitants had a taste for oysters, judging by the quantities of old shells which occur.
The view from the castle, which comprises Canvey Island, the estuary of the Thames and the Kentish shores is compared by some with certain of the most celebrated sights on the Continent.