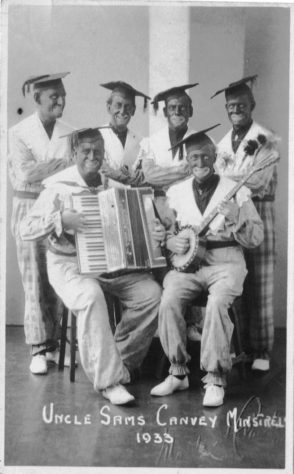 Ray Hamilton in New Zealand emailed in the following:
Hi, I have just came across your site and was surprised and happy to see Uncle Sam's Minstrels there. Uncle Sam ( Edward Parker) was my wifes step father in the early 1960s, when they lived in Southend. I obviously knew him at that time and we got on very well together. Sadly when he passed away, because of our friendship his wife asked me if I would like to have any of his photo's.
Ted (Edward) did perform under other names as a comedian, I think before the minstrels, Ray Edwards and I believe Ted Yorke.
These are some of the photos he sent us.