Essex Ghost Stories and other books
by local author Robert Hallmann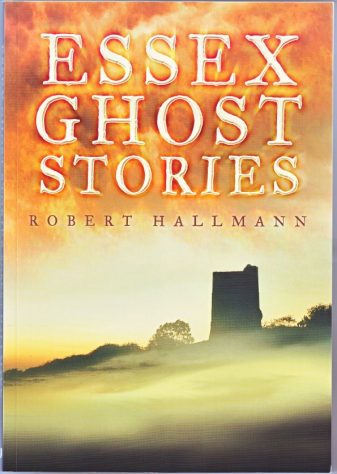 Robert has written many books about the Essex some historical, many with his own photography. Here on Canvey we are interested in three of his books.
'Canvey Island: A History', great book about the history of the Island similarly with 'St Benfleet: A History' interesting history of Benfleet and its connections to Canvey.
His latest book is 'Essex Ghost Stories' which includes stories of restless Vikings that still haunt their former sparring grounds, the distraught countryman of Canvey Island forever searching for his horse and cart and the mysterious goings on at Hadleigh Castle. As the synopsis in the book states: With his flair for atmospheric storytelling, Robert Hallmann interweaves historical fact and reported ghost sightings with imaginary events to create perfect tales for reading under the covers on stormy nights. I enjoyed the local stories, well worth a read.
~~~~~~~~~~~~~~~~~~~~