Tide of Terror (2006)
written by Terry Smith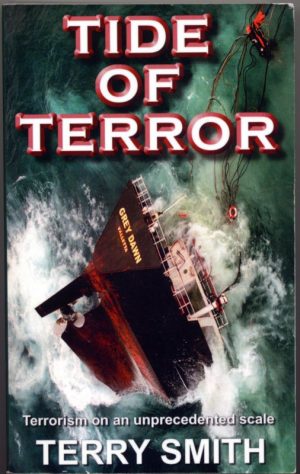 A story of the ultimate terrorist atrocity that has the potential to severely interrupt the Nation's economy for years to come ….. and cause the violent deaths of over thirty thousand people on South East Essex.
Headed by a ruthless Iranian, a four man terrorist cell with contacts to the Al Qaeda network, plan an unconventional attack on multiple targets; any one of which is capable of inflicting a heavy number of casualties and collectively causing economic chaos with a horrendous death toll.
With anti-terrorist forces racing against limited intelligence and time, it is left to two charter-boat crewmen – ex Special Forces – to thwart the terrorists' plans.
The clock is ticking …. Can they be stopped?
So says the blurbed on the back of the book but does it live up to the hype?
I thoroughly enjoyed this book. It is set in the SE of Essex and knowing the area helped to understand the terrorists' targets and what the outcome could be. Well worth a read. I won't spoil it by telling you what happens but the ending is a surprise.