Escape to England
Written by Doctor Karel Machecek in 1998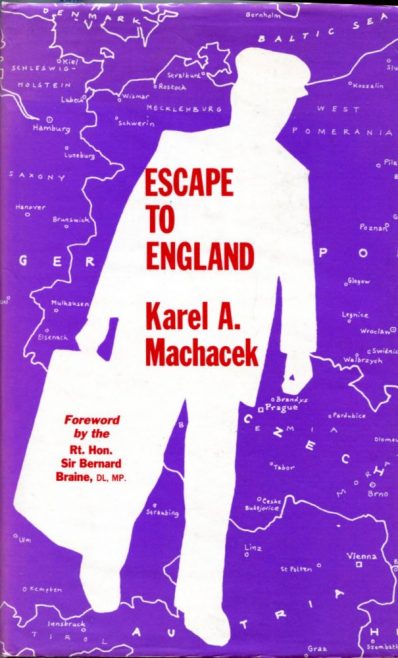 This book was written by Canvey Doctor Karel Machecek in 1998. He has chapters about his life on Canvey and the flood. Well worth a read but if you want to read a shortened version we have a page about his life on the site which you can access by clicking here.
From the cover of the book :-
This extraordinary moving story of a patriotic Czech tells of his country's struggle for freedom and of a war. The authors boyhood in a Czechoslovakia full of lyricism, patriotism, festivals and strong family ties contrasts sharply with a Czechoslovakia dominated cruelly by the Nazis.
England is seen from the unusual perspective through the eyes of this young medical student who feels that his country has been betrayed by England and France in the Munich Agreement and who makes a dramatic and brave escape to France to fight to save his country from Hitler's reign of terror.
After France falls he finds himself with the army in England and becomes a co-founder of the National Union of Czechoslovak Students in exile which reaches recognition of 17th November as an International Students Day in commemoration of the Czech students executed by the Nazis. He gains permission for final-year medical students like himself to complete their studies in British universities. Romance flourishes when he meets his future English wife and after cessation of war hostilities a great relief is gained when he wins a free ticket to visit his family whom he feared killed.