The 1953 Essex Flood Disaster
The People's Story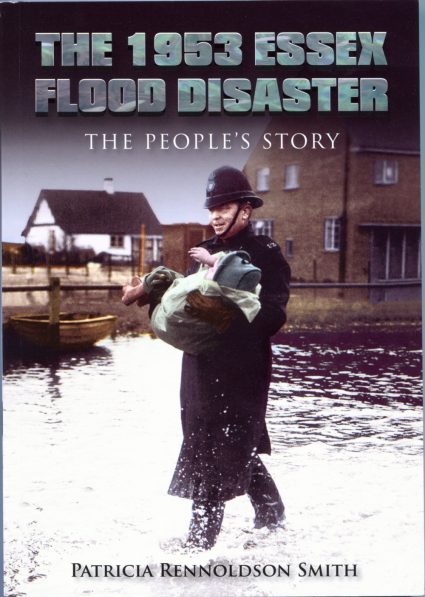 About two years ago I contacted Pat regarding the story of her friend Peggy Morgan who lost her family in the floods. She told me she wanted to write a book about the floods in memory of Peggy and could we put her in touch with anyone who would talk to her about their experience. Her aim was to gather as much information as she could about the flood in Essex and to tell the stories of the people who survived. She also hoped she could do this in time for the 60th Anniversary. 
Two years on, many hours searching, reading and digesting pages of documents, interviewing countless Essex flood survivors her book has made it to the shops ahead of next January's Anniversary.
Some of the stories are very moving and I would suggest a box of tissues nearby would not go amiss. Pat covers all the badly affected areas from Harwich to Tilbury. But Canvey is by far the largest chapter which is not surprising as it was the worst hit area with 58 deaths.
If you or your loved ones were in the flood I would think this is a definate book you would want to read. 
There is a book launch at the Canvey library on the 5th December 2-4pm where Pat will be giving a short talk and signing copies for anyone interested.