The Secret Degaussing Station
Canvey's Secret War
An ebook in the Canvey's Secret War series produced by SeeHistory (http://www.seehistory.org.uk/) looks at the history of the Degaussing Station on Canvey which has just opened as The Bay Museum and Research Centre thanks to a grant from the Violia Cleanaway Trust and the hard work of Allen Reed, Martin Daniell and David Thorndike.
At a time of the Cold War and atomic bombs this is a fascinating story about protecting our shipping that most Canvey Islanders have never heard before. We have been given permission to reproduced here short passages from the ebook with a link to the ebook at the bottom of the page, just click the back button to bring you back to this page.
~~~~~~~~~~~~~~~~~~~~~~~~~~~~~~~~~~~~~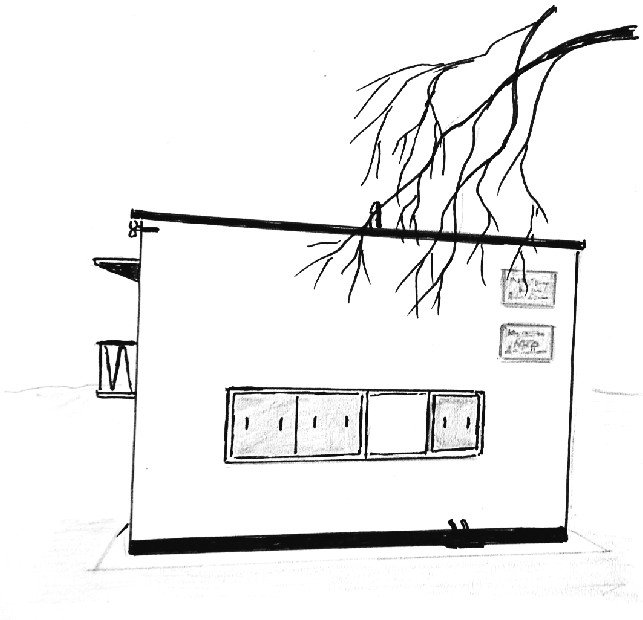 On the Western side of the Canvey Island's seafront, just to the East of Thorney Bay beach, stands a sombre white blockhouse style building. Next to it sits what used to be the old deserted toilet block and shelter that has since become The Bay Café.
Most people passing the building wouldn't have previously given it a second glance, the majority of locals assuming it to be something to do with the seawall defences, maybe a pump house or similar? – In fact it did have something to do with defence – that being:
'Defence of the Realm!'
~~~~~~~~~~~~~~~~~~~~~~~~~~~~~~~~~~~~~~~~~
The white building on Canvey is currently being used as The Bay Museum & Research Centre:-

But historically like so many defence type buildings of this period it could be viewed by some as being rather sinister in nature!
Its history starts between 1962 and 1963 when planning finished and building work began. It was classified as a UK Admiralty Secret site and remained so up to 1993 and although the building itself is now declassified, the equipment it contained and the technology that lay mid-channel, out in the busy shipping lane of the River Thames still remains, in part, classified as UK SECRET even to this day.
~~~~~~~~~~~~~~~~~~~~~~~~~~~~~~~~~~~~~~~~~
Note
You will need Acrobat Reader on your computer to access this ebook.
The ebook is the © of seeHistory.
Canvey Community Archive publishes it in good faith but does not accept responsibility for its contents.