"Canvey Captivates."
The Fielder Estates

Redemption
Many people hesitate to undertake house purchase through a Building Society because of a misconception that a borrower is tied to the property in mortgage until the expiration of the repay­ment term. This is a complete misapprehen­sion. A borrower is entitled to sell his property at any time and the deeds will be released on payment of the amount then owing.
A borrower is at liberty to redeem his mortgage either wholly or in part, at any time. It is necessary for him to give three months' notice of his intention to redeem, otherwise the Society is entitled to charge an amount equal to three months' interest, at the rate of approximately 5 per cent, per annum on the principal outstanding, in lieu of notice. The borrower may sell his property outright, and if he so desires the purchaser may take over the mortgage by arrangement with the Society.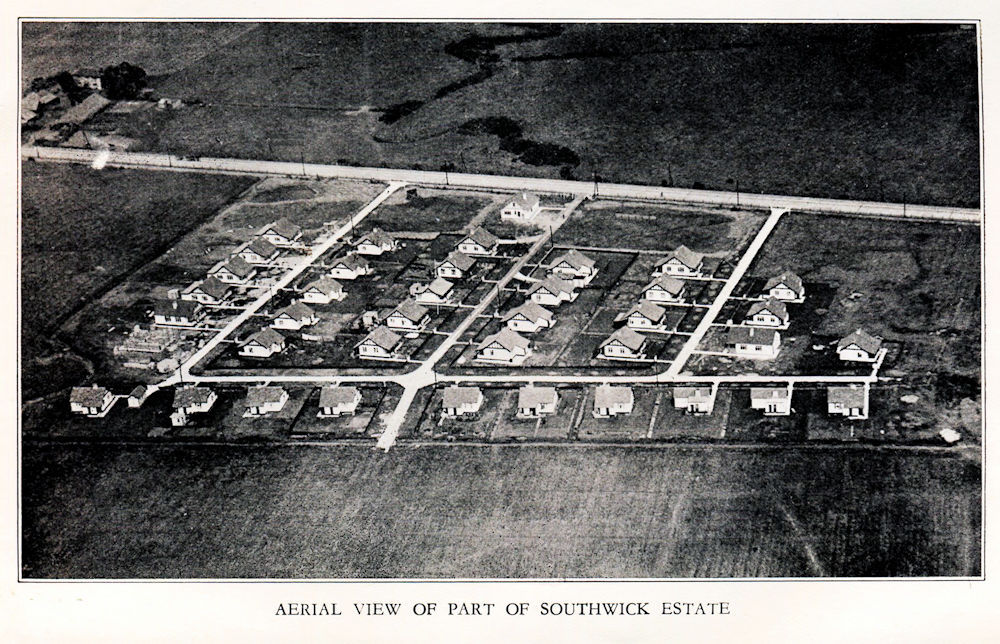 An Appeal 
We have done our best in the limits of this book to suggest types of buildings suitable to the requirements of the majority, but we quite appreciate that there will yet be home-seekers whose particular taste may not be fully met by any one of the designs and specifications we submit.
To such we wish to say that we can, with pleasure, carry out any design of building that is wanted.
We cordially invite you to drop us a postcard, and we will have you met at Benfleet Station with a car and bring you to view our Estates. A competent representative will show you round, and discuss your likes, or dislikes, in detail with you; take you back to the station again in the car, and, even if we have not been able to do business together, you will be under no obligation whatever to us, but we shall have appreciated your visit, and, we are confident, you will have benefited by coming to Canvey. Our experience tells us that "Canvey Captivates." Most people who come here once are drawn to the Island again. The next time you come we hope you will call on us, when, if we still have residences to offer, we may be able to fill your requirements.