Lots of Adverts
From Captivating Canvey 1948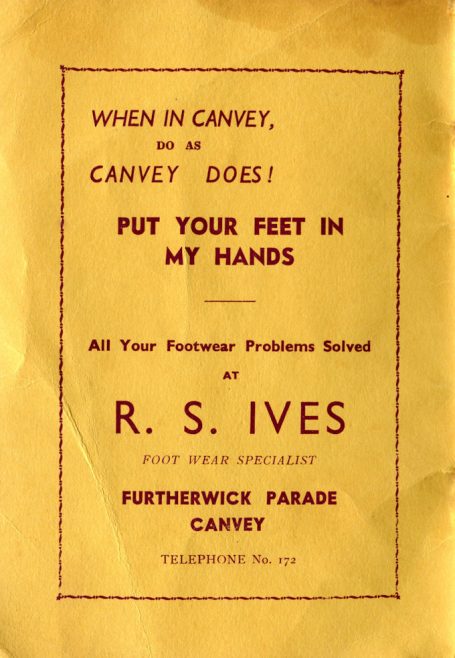 This Captivating Canvey dated 1948 was published on behalf of the Canvey Island Chamber of Trade and therefore contains lots of adverts from Canvey businesses.
I am sure many of the names and addresses will be very familiar to you. If you have memories of these places please comment below we want to hear your stories.
If you worked for any of the businesses please tell us or did you hang out in Knightingale's Café or the Jersey Restaurant, do you remember the proprietors please comment below.
What about The Road House, do you remember where it was? Please comment about this or any of the other places below.
Click on the pictures in the gallery to enlarge.