'Festival of Britain' 1951
Canvey style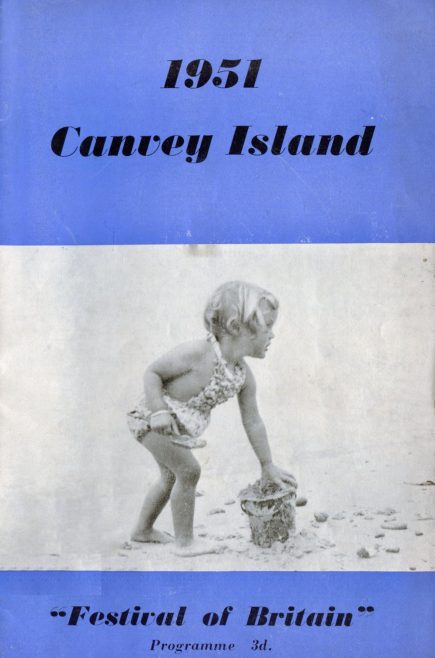 "In 1951, just six years after World War II, Britain's towns and cities still showed the scars of war that remained a constant reminder of the turmoil of the previous years. With the aim of promoting the feeling of recovery, the Festival of Britain opened on the 4th May 1951, celebrating British industry, arts and science and inspiring the thought of a better Britain. This also happened to be the same year they celebrated the centenary, almost to the day, of the 1851 Great Exhibition."
During the summer season of 1951 Canvey pulled out all the stops and put on a programme of events that much larger communities would have been proud of. As always Canvey did it her way………………
From May till September there were Socials and Dances galore, The Pompadour Players put on no less than three plays 'Cat and Canary', 'Tons of Money' and 'The Bat'.
There was a dog and cat Festival Show at the Red Cow, Grand Youth Display with scouts, cubs and all the other youth organisations on the island at the time, and a Window Dressing Competition.
A Yacht Race, Eskimo Rolls Demonstration (don't ask), as always Mud Football, Gala Sports day, Basket Ball, Sporting Events, Bands, a Pageant, Gardens Competition, Dancing Displays and a Concert at the Bay Country Club.
Phew! This programme was produced and sold for 3d (that's old pennies or 0.42p). One person worth mentioning for his great drawings of local places of interest is Mr H Peaple.