Official Guide to Canvey Island
Dated 1933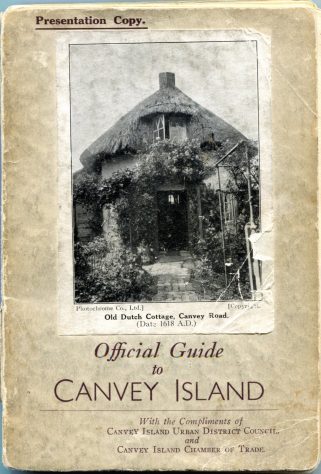 Ray Howard recently lent us a copy of the 'Official Guide to Canvey Island'. A presentation copy given with the compliments of Canvey Island Urban District Council and Canvey Island Chamber of Trade. It had been sent to him by Joan Prout.
Over 90 pages and compiled by Fred McCave's father, Bertram, it contains photos, facts, adverts and history it is dated 1933.
Here are some of the pages of adverts where I am sure you will find some familiar names.
~~~~~~~~~~~~~~~~~~~~~~~~~~~~~~~~~~~~~~~~~~~~~~~~~~~~~~~~~~