Kelly's Directory of Essex 1937
Canvey Island, Residents and Commercial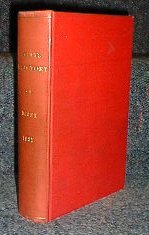 CANVEY ISLAND , which is united to South Benfleet by a bridge opened in 1931 at a cost of £20,000 across Hadleigh Ray, and originally part of the parishes of Bowers Gifford, Hadleigh, North Benfleet, Laindon, Pitsea, Prittlewell, South Benfleet, Southchurch and Vange, was formed into a civil and ecclesiastical parish 4 March, 1881, but under the provisions of the Canvey Island (Constitution of Urban District) Order, 1926, the parish was converted into an Urban District, with a council consisting of nine members: it is supposed by some to be the " Counos " of "Convennos Insula" of the ancient Geographer Ptolemy, a name  assigned by others  to the  Isle ofSheppy, and is a marshy island ofthe Thames, de­fended by high banks all round, erectedin 1623: it is in the South Eastern division of the county, Rochford petty sessional division, Southend county court district, Canewdon and Southend rural deanery, Southend arch­deaconry and Chelmsford diocese. It is now a popular health and holiday resort, and possesses very rich grazing ground. Water is supplied by the Southend Water­works Company, who obtain their water from the Rivers Chelmer, Ter and Blackwater, also from wells and borings. The Island is lighted with gas and electricity, both supplies coming from the mainland. Aseweragescheme estimated to cost £60,000 was carried out in 1937.   Canvey church is 10 miles west from Southend-on-Sea and 2 south from South Benfleet station on the London, Midland and Scottish railway. The church of St. Katharine, erected in 1875 in the place of an earlier building dating from 1712, the only portions of which now remaining are some windows and the porch, is a structure of wood, consisting of chancel, nave, transepts and asmall central belfry, with spire, containing one bell: there are160 sit­tings. The register dates from the year 1819, previous to which date the entries were made in the South Benfleet register. The living is a vicarage, net yearly value £340, with glebe (£13) andresidence, in the gift of the Bishop of Chelmsford, and held since 1935 by the Rev. Hubert Arthur Stanley Pink M.A. of Selwyn College, Cambridge. Here is a small hall belonging to St. Anne's church and a Baptist chapel, erected 1929. The memorial to the men of Canvey who fell in the Great War 1914-18, was erected in 1932, and is situated in Long road. The Council offices, completed in 1934, are in Long road, opposite the police station, and include an oak council chamber, committee room and offices. The police station in Long Road is a building of red brick. The Chapman lighthouse was opened in 1851; it stands half a mile from the island due south-east. The Casino, opened in 1933, consists of a dance hall, side shows, amusement park, etc. The principal landowners are the Ecclesiastical Commis­sioners and George Chambers esq. and there are many small owners. The island is 6 miles long by 3 broad, and contains 4,351 acres of land and inland water, 2,640 of tidal water and 2,031 of foreshore; the population in 1931 was 3,532.
Post, M. 0., T. & T. E. D. Office, High street. Letters should have Essex added
Post Office, Canvey-on-Sea.  Letters should have Essex added.   Canvey Island nearest M. 0. office
Post, T. & T. E. D. Office, Canvey village. Letters should have Essex added.   Canvey Island is the nearest M. 0. office
Urban District Council
Offices, Long Road.
Council meets 4th Friday in every month at 7 p.m.
Members
Chairman , J. E. Longman J.P.
Horace Percy Fielder
W. V. Johnstone
F. J. Leach(vice-chairman)
F. H. L. Marsh
J. C. Newman
George Ambrose Pickett
H. Price Powell
H. J. Wade
Officers
Clerk & Accountant, Harold Hugh Lionel Harrison
Medical Officer of Health, N. S. R. Lorraine M.D.,D.P.H
Engineer & Surveyor,  C.   R.   Butcher A.M.I.C.E.,M.I.M. & Cy.E
Rating & Valuation Officer, Reginald Whitley
Sanitary Inspector, E Ditchburn C.R.S.I
Building Inspector, L. Crewe
Registrar of Births and Deaths & Relieving Officer, W. Farrell, Great Tarpots, South Benfleet
Fire & Ambulance Station, Long Road
Police Station, Long road
PRIVATE RESIDENTS.
Attwell Frederick George, Dungannon, Long Road
Bendy Dennis, Lomondside, Long Road
Butcher Cecil Rt., Arundel, Long Road
Butler Benjamin, Villa Violette, Long Road
Chambers George H., Maison Wick, Furtherwick Road
Corbet William Mulhall M.B., Furtherwick Parade
Eaton Thomas Tighe Wandesford, St. Margaret's, Long Road
Evans Misses, Kingsley, Central Wall Road
Fielder Horace, Wykeham, Long Road
Fisk Frederick, Dalehurst, Further­wick Road
Gilkes Julian Henry K., Runnymede, Long Road
Lawrence Eugene Ernest, Welbeck, Long Road
Lesadd Arthur Albert J., Dasel, May Avenue
Lyons Andrew Bernard, High street
Manthorpe William,  Willalla, Furtherwick Parade
Pink Rev. Hubert Arthur Stanley M.A. (vicar), The Vicarage, The Village
Read William D. School, Brandlands, Lionel Road
Siemssen Herbert, Ubendycke, Win­ter gardens
Whitley Reginald, Oddos Den, Long road
COMMERCIAL.
Acton Frances Hannah (Mrs.), General stores, Maurice Road
Adams Wm. draper, High Street
Admiral Jellicoe Hotel (Henry Challis), High Street
Aldridge William Alfred, Builder, Prospect, High Street
Allbut Ellen (Mrs.), draper, High Street, Leigh Beck
Allen Bros, Builders, High Street
Allen Rose Eliz.  (Mrs.), Confectioner. High Street
Andrew's Amusement Arcade, Shell beach
Attwell Frederick George, Butcher, High Street, Leigh Beck & Lakeside.
Attwood Rhoda (Mrs.), Fruiterer, High Street
Baker Stanley George. Boot repairer, 1 Hartfields Parade
Bambridge Matthew Pearce, Fishmonger. The Village
Barclays Bank Ltd. (sub-branch) (daily, 10 a.m. to 3 p.m.; sat. 9.30 a.m. to 12 noon), High Street, head office, 54 Lombard st. London EC3
Barrell Allan, Shopkeeper, Maurice Road
Bateman Harry, Blacksmith, The Village
Bay Country Club (Charles Jn. Plant, sec). Promenade.
Bebb Henry Charles, Ironmonger. 5 Furtherwick Parade
Beckwith Charles, Butcher, The Village
Benwell G. & M. Fruiterers. 2 Furtherwick Parade
Bicknell Percy, Fishmonger. High Street
Birdale Nurseries (E. R. Gebbett, Proprietor), High Street
Bishop Mark, Wallpaper dlr., High Street
Bishop William David, Fruiterer, High Street
Blake Leslie Victor, Poultry dlr., The White House, The Point, Leigh Beck
Bone Claud Mundy, carrier, Benrinness, Long Road.
Bone Jn. H. Grocer & post office, The Village.
Boobyer Margaret (Mrs.), Shopkeeper. 12 Point par
Bradley Arther Jn, Refreshment bar, Furtherwick Road.
Brand Isabel (Miss) S.O.M. district nurse, 31 Grafton Road
Brassington Jn.  Printer,  High Street, Leigh Beck.
Brooker E. & Son, Bakers,The Village.
Brown Charles, Farmer, Scar house, Haven Road
Budd Dorothy (Miss), Refreshment, rooms. High Street
Burbridge Helena Alice (Mrs.), Hairdresser, 4 Furtherwick Road
Caldbeck Katharine (Mrs.), Shopkeeper, Sea View Road. Leigh Beck
Canvey Academy of Music (Harold J. D. S. Simmons A.V.C.M., L.V.C.M. Principal), Long Road
Canvey Chronicle (published Friday) (H. V. McCave), 10 Coniston Road.
Canvey  Club  (Jn.  Stott, Proprietor.), High Street
Canvey & District Motor Transport Co. Ltd. (H .A. Bridge, sec), High Street, Leigh Beck.
Canvey Electrical Co. Electrical Supplies dlrs., High Street
Canvey Hire & Service Garage (A.Groom, Proprietor.), Motor Enginers, High Street
Canvey Island Chamber of Trade (C. A. Paice, sec), Les Dunes, Aalten Avenue, The Point, Leigh Beck
Canvey Island District Nursing Asso­ciation (Mrs. E. M. Fisk, hon. Sec), Dalehurst, Furtherwick Road .
Canvey Island Estates Ltd. Estate Agents, Dutch village.
Canvey Island Ratepayers' Association (R. G. Leach, hon. sec), Redbrook, Norbotten Avenue
Canvey Supply Co. Ltd. Builders Merchants, High Street & (wharf) The Point, Leigh Beck.
Casino (A. H. Beaumont, Proprietor), Shell beach.
Cass J. W. & Son, dairymen, The Homestead, Long Road
Chambers Horace E. Dairyman, Furtherwick farm, Furtherwick Road and High Street, Leigh Beck
Chapple Jn. W. Greengrocer, Lakeside
Chatfield Leslie William, Teacher of Music, 31 Grafton Road
Child Dorothy Alice (Miss), Fruiterer, The Parade, High Street
Claremont Club (A. Rider, hon. sec.), Dovercliff Road, Leigh Beck
Clark Carrie (Mrs.), Refreshment, rooms. High Street,. Leigh Beck
Clarke George. Valentine, General Stores, Waarem Avenue.
Clary George Williamm. General Stores, The Village
Claxton Allan Percy, Furniture Remover, 1 Knightswick Road.
Claydon Jn. Shopkeeper, The Point, Leigh Beck
Clements (Bruccioni and Biagioni propietors), General Stores, High Street, Leigh Beck.
Collins Rd. Stewart, Builder, Lakeside Villa, Lakeside path
Commodore Café, 6, High Street, Leigh Beck
Convent of the Good Shepherd (Rev Mother, superior), Convent Road
Cook Fred, dairyman, Lakeside
Cook Frederick. dairyman, Winter gardens
Corbet William Mulhall M.B., B.Ch.B.A.O.N.U.I.Dub. physcn. and surgn Furtherwick Parade
Cosy Club (C. R. Rice, sec), High Street
Crane Albert Charles, Solicitor & commissioner for oaths & solcitor to the Canvey Island Urban District Coun­cil, Furtherwick Road.
Critchell Samuel, Hairdresser, High Street
Croisette Alfred Mark, Wireless dlr High Street
Cuthbert Kate Beatrice (Mrs.), confectioner, High Street, Leigh Beck
Dauntless Boat Builders, Bridge
Davies Oliver, photographer, High Street, Leigh Beck
Day Frederick, Shopkeeper. High Street, Leigh Beck
Dennhardt Mary (Miss), Shopkeeper, Sea View Road, Leigh Beck
Dent Jn., Builder, Metita, Chamberlain Avenue
Dockerill Ernest Alfred, Builder, Dawn, Winter Gardens
Dowler William & Sons, Plasterers, Vanderwalt, Vanderwalt Avenue
Durbin A. & Sons, Butchers, 9 Fur­therwick Parade
Dutch Café (E. S. Carden), Dutch village
Dykeland Boarding Kennels (Misses A. E. & R. Stuckley, proprietresses), English springer spaniels for sale & at stud, Marcho Road, Long Road.
Eames Harold, Shoemaker, High Street
Eaton & Eaton, physcns. & surgns. St.  Margaret's, Long Road.
Eaton Thomas Tighe Wandesford L.R.C.P. & S.Irel. physcn. & surgn. (firm, Eaton & Eaton), St. Mar­garet's, Long Road.
Economic Stores, Hardware dlrs. High Street
Eldorado Ice Cream Co. Ltd. (sub-depot, Romford branch), High Street
Everitt Ada (Mrs.), draper, High Street
Express Laundry (Southend) Ltd, High street
Farley Afd. House decorator, 1 May Avenue.
Fielder Estates (Canvey) Ltd. Builders, High Street
Fisk Frederick. Builder, Furtherwick corner.
Fitt Arther Jn., Confectioner, High Street
Fitt William Arthur, Bookseller, Small Gains
Fletcher & Ingram, Drapers, Lakeside
Foley George Percy,  Plumber, Kai Terri, Furtherwick Road.
Fortini Ezio, Shopkeeper, Maurice Road
Friends' Rest Home (Miss N. Dixon,matron), Lakeside
Fullalove Js Michael, Confectioner, May Avenue
Garden Club (H. E. Harvey, sec), High Street
Gas.Light & Coke Co. (showrooms), 10 Furtherwick Parade
Gaylard Henry, Motor Engineer, High Street
Genders William Rt. Ironmongers. 5 Village Par. The Village
Gibson Edwin William,  Tea gardens, shell beach
Gordon Millie Violet (Mrs.), Gown Shop 3 Furtherwick Parade
Greens Store (Ilford)Ltd. Provisions Dlrs., Furtherwick Road andHigh street
Green Harry Sidney, Newsagent, 2 Fur­therwick Road
Gregory  E. Lennox, Builder, The Village.
Griffin Frederick A. Refreshment rooms, Furtherwick Parade
Groves Edith May (Mrs.), Shopkeeper, Tournay Road
Gurnet Norman F.  Motor Engineer. Furtherwick Road
Hall Frank, Refreshment rooms. The Parade, High Street
Hart Henry  George. Butcher, High Street
Hawes H. & D. Drug Stores, High Street, Leigh Beck
Hay Stack P.H. (Henry John Dellaway), Furtherwick corner.
Heath Arthur Leonard, Dentist, High Street
Higgins Mark, Ironmongers, The Parade, High Street
Hill Arth. & Co. Builders Merchants, The Village.
Holmes Bros, Hardware dlrs. High Street
Humberstone Rose Annie (Miss), Boarding House, Beach House, Leigh Beck
Iris Universal Stores, Shopkeepers. Cres­cent Road
Ives Rupert Stanley, boot & shoe dir. Furtherwick Parade
James Emeron Dora (Mrs.), Second­hand furniture dir. High Street, Leigh Beck
Jenkins Samuel Alex, Decorator,. Ngatapa, Beach Road
Johnstone Ruby Eliz. (Miss), Fancy goods dir. Clock house, High Street
Johnstone William.  Builder, High Street. & (works) Rudyard, Beach Road.
Jones A. L. & Son, Shopkeepers. Long Road
Jones Caroline Ellen(Mrs) Refreshment rooms. High Street, Leigh Beck
Jones Martin Jas.  Edward, Grocer, High Street
Jordan Sidney, Builder, Collingwood, Handel Road.
Kimber Edward. Jas. General stores, Lake­side corner
Kingsley Hall School (private) (The Misses Evans), Central Wall Road
Kirby Christopher Michael, Boarding house, Cricksea, High Street
Knightley Eleanor Mary (Mrs.), Newsagent. Long Road.
Labworth Cafe (C. B. Hill, Proprietor.), Shell beach.
Lake George William, Wireless dir. High Street
Lakeside Nurseries (F. Muller, Proprietor.), Androwmeda, FurtherwickRoad
Leach Frederick. Farmer, Waterside farm, Canvey Road. South Benfleet 2264
Leach Rt. G. Hardware dir. High Street
Ledru Florence (Mrs.), Shopkeeper, Nor­mans Road
Leigh Beck Nurseries (L. V. Mullord, Proprietor.), Lapworth Road. Leigh Beck
Leonard Amy Emma (Mrs.), Shopkeeper. Furtherwick Road. west
Lettice Frederick, Plumber, Golden Meadow, Denham Road
Lindsell Enid Gertrude (Miss), Confectioner. High st
Lobster Smack P.H. (Percy John Went), Hole Haven.
Loe Alfred. Builder, Small Gains.
London Coastal Oil Wharves Ltd. Oil importers. Hole Haven.
London Co-operative Society Ltd. Provision dlrs. Furtherwick Road.
Longman A. E. Ltd. Tobbaconists, Fur­therwick Road.
Love C. A. & Son, Grocers, High Street
Love Walter. Confectioner. High Street, Leigh Beck
McCrerie Albert. Refreshment rooms. The Point, Leigh Beck
McCulloch Reginald Ready, Dentist, Furtherwick Road.
McNeill Frank Hugh, Stationer, High Street, Leigh Beck
Maison Lilian, Ladies' Hairdressers. 6Furtherwick Parade
Manly Edward Williamm. Builder, Westman lodge, Westman Road. Leigh Beck
Marlborough House Social Club (C. Grimshaw & J. Powell, Proprietors.), Station Road. Leigh Beck
Martin Sidney Samuell. Furniture dlr. 7 Hartfields parade
Matthews & Charles, Estate Agents, Fur­therwick Road.
Maurice Hostel, Scott Holland house, Winter Gardens
Mercer Lionel, Motor Engineer, High Street, Leigh Beck.
Millns Augustus G, A.I.A.A. sur­veyor & architect, Furtherwick road.
Mitchell Louisa (Miss), private boarding school, The Point, Leigh Beck
Money William Lewis, Radio & cycle agent & dealer, Radio house, High street.
Morgan Margaret (Miss), District nurse,  Furtherwick parade
Morrell  Kenneth Camplin, Fruiterer. High Street
Morton C., House Decorator, Meadowcroft, May Avenue
Mott Harry Walter, Butcher, The Parade, High Street
Murfet C. R. Coal Dlr. Yamburg Avenue
Nash Rt. Henry Charles. Greengrocer. The Village
Navette School of Dancing (Kathleen Geden, principal), Baardwyke Avenue
Neale Charles. E., Turf commssn. agt. 1 Gils Avenue
Neivens Henry. Wine & spirit merchant. Dovercliff Road, Leigh Beck
Nutt Jas. W. Solicitor, Pax, Long Road
Orbach Joseph. Tailor, Furtherwick Road
Ozonia Hotel (E. G. Trobridge, Proprietor.), Sea View Road. Leigh Beck.
Ozonia Stores (H.  W. Goodhind, Proprietor),  Shopkeepers.  Sea View Road. Leigh Beck
Palmer & Stevens, Bakers, High Street, Leigh Beck & Hartfields parade
Paton Violet (Mrs.), Boarding house, Had­leigh house. Northfalls Road
Pauline, Ladies' Outfitter, High st
Pavilion Restaurant (E. R. Perkins, Proprietor.), Shell beach.
Pease Percy J. (exors. of), Farmers, Little Brick House
Petty W, & J., Builders, Stag house, Sea View Road. Leigh Beck
Phillips Reginald Frank, Shopkeeper. High Street, Leigh Iteck
Pierce George William, Refreshment rooms. The Point, Leigh Beck
Pitt Henry, Refreshment rooms. High Street
Poole Arthur Joseph D., Fruiterer. 8 Point par. The Point
Powell's  Stores  (E.  W. Lunn, proprietor), Grocers & provision merchants, newsagents & tobac­conists; all household requisites, Winter gardens.
Powell Charles, Refreshment rooms, Canvey Road
Powell Florence (Miss), Boarding house, Warley, High Street. Leigh Beck
Powell H. Price, Estate Agent. High Street
Pratt William, Jeweller, 6 Hartfields parade, High Street
Premier Club (David E. Williams, Proprietor.), Foksville Road.
Quenby N. chemist, 8 Furtherwick par.
Rainbow Social Club (C. E. Cole,sec), Larup Avenue.
Red Cow Hotel (Wm. Usher Carey),The Village.
Redman Hubert A.A.L.P.A. Estate Agent. Furtherwick Road.
Rest Home (F. H. L. & A. Marsh, Proprietors.), Lakeside
Rio Cinema (Fras. Bertram, Proprietor.), Furtherwick Road
Robinson Victoria (Miss), Drug store, High Street
Rogers Edward. Outfitter, High Street
Rogers Gladys May (Mrs.), Photo­grapher, May Avenue
Russ and Lyons, Solctrs. High Street
Sartin Annie (Mrs.), Confectioner. High Street
Selby George. Hairdresser. 4 The Arcade, High Street
Siemssen Herbert  A., F.A.L.P.A. Estate Agent, Winter gdns. & Central Estate office.
Sims Reuben G., Landscape gardener, Ninevah, Maurice Road
Small Gains Club (H. Price Powell, hon. sec), High Street
Smith Naomi (Mrs.), Boarding house. ' New Woodville, High Street
Sophrin Simon, Radio dlr. High Street
Southend Water Works Co. (S. J. Girling, local collector, Chi-Sham), Chamberlain Avenue
Stepney Edward Benjamin. B., Boot Repairer, San Remo Road. Leigh Beck
Taber Floria Susanah (Mrs.), Fried fish dir. High Street, Leigh Beck
Tait George Reginald, Timber merchant. High Street. Leigh Beck.
Tarpots Service Station Ltd. Motor garage, Long Road.
Thames Estuary Building Society (Holmes Bros, agts.), High Street
Theobald Henry William, Farmer, Russell house, Long Road
Thir Daka Social Club, The Point, Leigh Beck.
Tibbett Canvey Island Ltd. Builders Merchants. The Village.
Trangmar Jas. Coal Merchant. High Street
Tremain William. Newsagent, High Street
Trevett Ellen (Mrs.), Fancy draper, 10 Point parade. The Point
Tutt Alfred David, Builders Merchant. High Street, Leigh Beck.
Vandersteen Charles, Fishmonger. 1 Furtherwick parade.
Venables Charles Page, Chemist, High Street. Leigh Beck
Veronica Preparatory & Kindergarten School (Miss V. Stuckey, principal), Kittkatts Farm Road. Long Road
Wainwright Alfred, Builder, Vinehill, High Street
Walker Jn. Taylor, Confectioner, Long Road
Ward Ada Louise (Mrs.), Dressmaker, Marie lodge, Taranto Road
Watkins G. W. Fruiterer. High Street
Webley Stores (Percy Ryall, Proprietor.), Ironmonger. Lakeside corner
Weeden Alfred. Jas. Builder, Uneedarest, Urmond Road
Went Mabel Grace (Mrs.), Refreshment rooms, High Street
Went Michael Bryce, Pastrycook, High Street
Westminster Bank Ltd. (sub-branch) (10 a.m. to 3 p.m. daily; sat. 9.30 a.m. to 12 noon), High st. head office, 41 Lothbury, London E C 2
White Harry &  Joseph Marshall, Farmers, Long Road.
Whitley Reginald. Rating & valuation officer, Council offices, Long Road
Williams Harold Stanley Claud, Boot repairer. 7 The Arcade, High Street
Williams Henry William, Builder. Ethelstead, Urmond Road
Windsor Annie (Mrs.), Refreshment rooms. 2 Point par. The Point
Wingham  Percival Herbert F.B.I., F.O.C.S. Accountant, 11 Atherstone road
Winter Gardens Club (E. W. Lunn, sec), Winter gdns
Wolrich Albert Edward, Builder, Bourne Lea, Lionel Road & (works) Waarden Road
Wonder Bar (William Easton, proprie­tor), Café & amusement arcade, Promenade.
Woods George, Baker, The Village
Woolf J. & Son, Dining Rooms. High Street
Yorwarth Frederick. Confectioner. High Street
Young Herbert, Newsagent. HighStreet
Zigys Coronation Cafe (I. Lambert, Proprietor.), Shell beach