Kerry's Young Army
Goes on protest march.
From the Echo 1973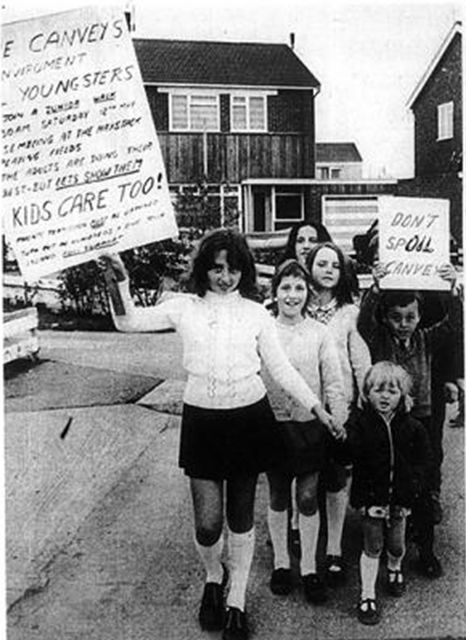 Kerry Thomas is a quiet, reserved 11 year old and it takes a lot to get her angry. But when it comes to protecting the soil she walks on and the air she breaths, she is prepared to stand up and speak.
And on Saturday, the young Canvey school girl from St Agnes Drive will show just how upset she is over the oil war raging on her island when she leads her own children's protest march. She is doing it because she doesn't want 'babies to breath in fumes.'
And in our picture Kerry leads a practise parade. As Kerry puts the final touches to her demonstration against the Government's go-ahead for a second Canvey refinery, her younger brother Mark – he is only 8 – is shouting his feelings. "He keeps saying 'No more oil in Canvey's soil'" says mum Mrs Shirley Thomas.