To Let or Sell
Chelmsford Chronicle 8 July 1836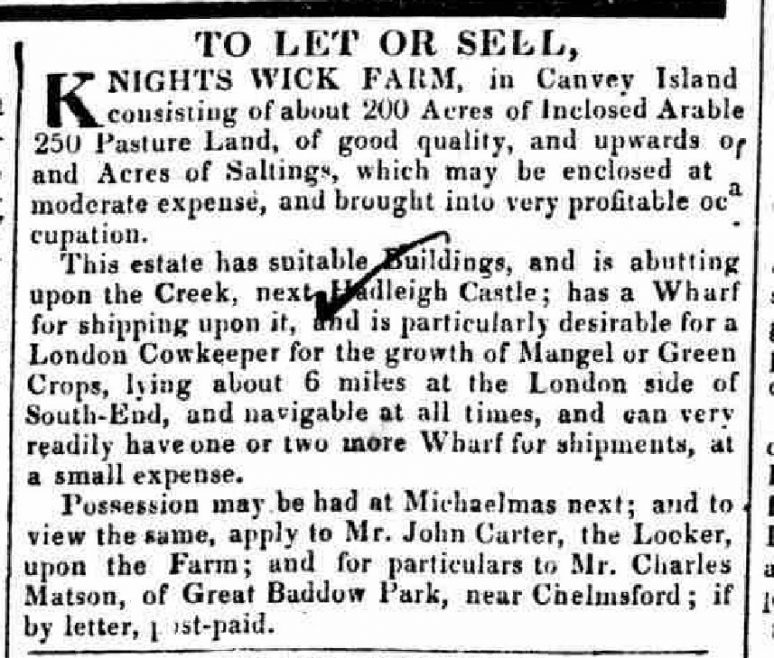 Knight's Wick Farm, in Canvey Island consisting of about 200 Acres of Inclosed Arable and Acres of Saltings, which may be enclosed at moderate expense, and brought into very profitable occupation.
This estate has suitable Buildings, and is abutting upon the Creek, next to Hadleigh Castle; has a Wharf for shipping upon it, and is particularly desirable for a London Cowkeeper for the growth of Mangel and Green Crops, lying about 6 miles at the London side of South-End, and navigable at all times, and can very readily have one or two more Wharfs for shipments, at a small expense.
Possession may be had at Michaelmas next; and to view the same, apply to Mr John Carter, the Locker, upon the Farm; and for particulars to Mr Charles Matson, of Great Baddow Park, near Chelmsford; if by letter, post-paid.