The song of the secondhand market
by Katie Mallett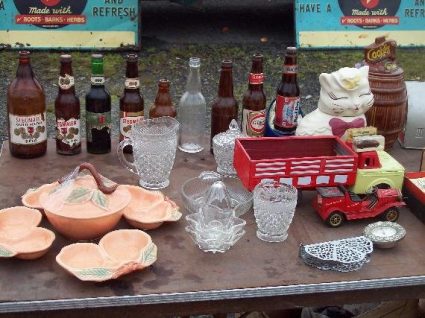 Shall I sing of the secondhand market,
How it claws at the strings of my heart
With its hustle and bustle and turmoil and tussle
That sets it uniquely apart.
Shall I sing of the look of the market –
A jumble sale out in the air,
With clothing and crockery, antiques real and 'mockery',
And bric-a-brac needing repair.
Shall I sing of the noise of the market
As it echoes its sounds in my head,
The banter and calls from the shoppers and stalls,
A racket to waken the dead.
Shall I sing of the feeling of the market,
The excitement that ripples the air.
The bargains for seeking, the haggling for speaking,
The knowledge for like minds to share.
I'll remember the secondhand market
Long after ,y vigour has gone,
A teller of history, a seller of mystery,
A singer of life's endless song.