Treasure Trove
by Katie Mallett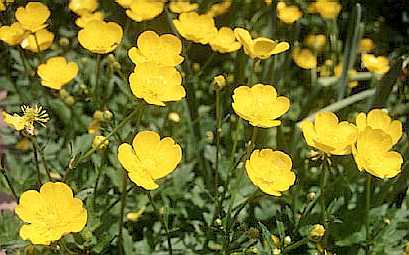 History and mystery,
Underground, beneath the sea,
Listen to the stories told
Of kings and hidden mines for gold.
Long ago in Roman times
There lived a monarch in these climes,
King Conubelin, a chap some say
Who knew where fame and fortune lay.
Descended from an old King Coel,
(That legendary merry soul),
He dug the district, old books tell,
And not just for a water well.
Between old Benfleet and the town
Called Tilbury, in chalk soil down
He sank his shafts for buried treasure
For coins for counting at his leisure.
Were these Dane holes, which some think
Were filled with stuff to eat and drink?
Or other holes, now filled and flattened
That kept this Essex royalty fattened?
Perhaps beneath the Benfleet downs
Is metal fit for coins and crowns.
Just think when men walking through the brambles
And tufty grass on summer rambles,
You could be treading on the stuff
Of which we've never got enough –
That bright deposit which ensures
A living standard which endures.
Perhaps beneath the castle's flint
Or in its shadow lies the glint
Of precious nuggets, or the soil
That yields more wealth than gas and oil.
Maybe enthused by such a tale
You'll want to join the treasure trail.
If so, remember this, our fields
Already have their annual yields
Of riches glittering in the sun
As bright as any gold that shone
On any ancient monarch's ring –
The gold of buttercups in spring.