My remembrance poem
written by Harry Whitcomb's Great Grandaughter Leah Stone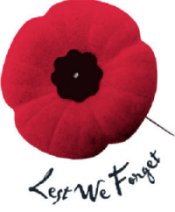 When the winds stop blowing and the fields turn red,
That's when we remember those who are dead.
The redness is not blood that our brave men lost,
But fields of poppies that came at great cost.
We remember the men courageous and proud,
And in turn we pray for them out loud.
'Thou shalt not be forgotten and never will be,
Fore we have been blessed with the wonder of thee'.
So join me in remembering the soldiers that stay,            in the old battlefields still to this day.
Cherish and love them for braving war,
for we will remember them forever more.
2009