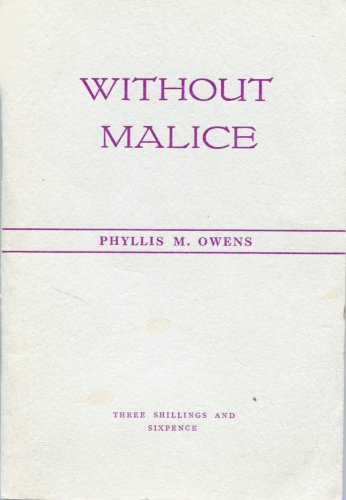 The Archive have been very fortunate to be loaned two books of poetry that were written in 1959 by Phyllis Owens.
We will be publishing some of her poems in our literature section, some are about Canvey Island but most are not.
This poem was taken from her book of poems called 'Without Malice' and it is about Canvey Island in 1957.
~~~~~~~~~~~~~~~~~~~~~~~~~~~~~~~~~~
Canvey    1957
We are proud of Canvey Island, and rightly should be so
For all who have watched its progress, have seen it thrive and grow.
Its increased population have quite snugly settled in
Bungalows and houses, with all their gardens neat and trim.
The once small shopping centre has been greatly multi­plied,
Why travel any further, all our wants can be supplied.
The industrial side of Canvey has made quite a stride,
Factories dotted here and there are noted well, with pride.
The roadways are improving and the work goes on apace
To make this little isle of ours a very pleasant place.
We have our social services, our schools and clinic too.
And to meet a pressing need, a hospital in view:
Our leisure too, is catered for, amusement may be found.
In funfair, club, and cinema, or sports on local ground.
The tennis court and boxing ring, the dancing class and band,
And for the serious minded other interests are at hand.
The island has its churches too and all may worship free,
And there grateful hearts remember year nineteen fifty three.
No thought of flood now threatens, the new sea wall is so strong,
But that tragic sea invasion, remains in memory, long.
We recall how other countries now have hungry mouths to feed,
Let's open up our purses to alleviate their need.
We are grateful to God's mercy that we dwell here today,
Let us give, and help our neighbours, and thus our debt repay.