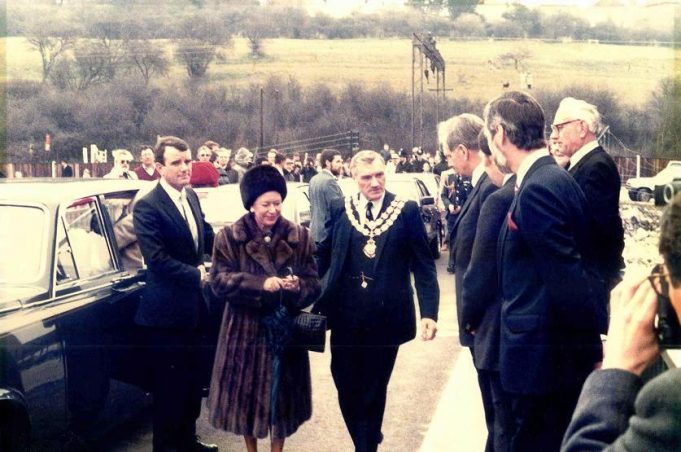 Princess Margaret visited Canvey Island in April 1984 to officially open the flood barrier that was the final part of our newly built flood defences. She arrived and left Waterside by helicopter. During her visit she was escorted by Chairman of the Castle Point Council Peter Wood. She also visited the Council offices on the mainland where we believe she had lunch.
Whilst on Canvey she was taken to the area of the seawall tyat was the first to give way in 1953. New steps up to the top of the wall had been built especially for the occasion. She also visited Prouts where she launched a new catamaran.
In the 1960s Canvey had street parties to celebrate Princess Margaret's wedding.