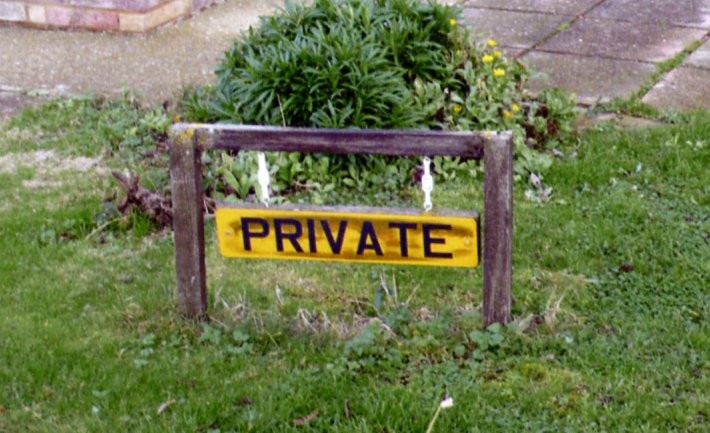 You see a lot of our footpaths are disappearing, into people's gardens and into Kings Camp I'm afraid, and it's really sad. I used to work for the council, in planning, and I tried so hard to get them to do something about the footpaths over this area, because they were gradually being closed off and we were being denied access.
There was always a footpath all the way round the perimeter of Kings Camp, and one that used to go through the middle. There's a gate there that they lock now, well, you used to be able to walk across there- it's a shame, I mean I've got letters going back to maybe the early 80s, where I tried to get Essex to do something to preserve the foot­paths. Even little alleyways that I used to walk the children up to Leigh Beck school, they've all been taken into people's gardens, you know, short cuts that we used to use.
At the bottom of this sea wall, people have taken out their gardens. We always used to be able to walk at the bottom of the sea wall right the way up to Kings Camp but they've all brought their gardens out so you have to walk along the top now. I even had a search done, I probably have search documents still, detailing the width of the piece of ground that didn't belong to anyone over there but now is in people's gardens.
Valerie's story  published with permission of Lucy Harrison –  Canvey Guides 2007.