Well, that was a year and a half, wasn't it? Who knew at the last Archive committee meeting in February 2020 that 15 months later we're still not able to meet unless we're in a garden? With our weather? Not likely! We'd be baked, soaked or frozen and probably all in one day!
Anyway, luckily, not having committee meetings or our regular public meetings hasn't affected the Archive, except of course, it means we have had no income. But as far as adding to the online Archive we've been going great guns. In fact the lockdowns have worked in our favour because we've had record numbers of people visiting the website. I know at first it was probably a case of bored people trawling the internet for anything vaguely interesting but when they found the Archive they got hooked. Talk about every cloud having a silver lining!
What's that being said at the back of the room? 'By the the 3rd lockdown they weren't bored anymore, just desperate!' Not nice, that person! In fact there's such a wealth of material, 6000+ pages, yes you read that right, 6000+ pages and such varied material about Canvey's history that it's easy to lose yourself in that online world.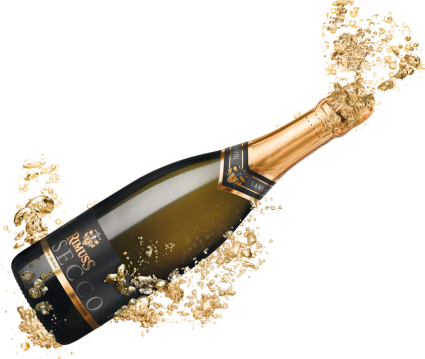 Many of those people who visited the site also contributed new and interesting items and photos as well as expanding on some of the information we already have.
Thanks go, not only to the people who've recently contributed, but also to those who have sent us interesting information and photos over the last 13 years.
Yes lovely people you've heard it right – the Canvey Community Archive is celebrating its 13th anniversary this April. Balloons, streamers and champers all round!
One of the aims of the Archive was to bring the Island's history to the people of Canvey and encourage them to engage with the website by adding their own stories and photos. I think, especially over recent years, that that's been achieved and largely with the help of the driving force that is our Online Editor Janet Penn. It was due to her influence at the beginning of the first lockdown that there were puzzles for us to solve regarding old photos of Canvey and the request that Islanders should contribute images and stories depicting Canvey in lockdown. We didn't know then of course that that would be the first of no less than 3 lockdowns!
Also because Jan and I had far fewer distractions by being forced to stay home it meant that we at last got round to adding lots of photos that had been pending for example the arrival of the cranes for the London Gateway Port and photos of the biggest container ship to pass Canvey. This added even more to capture the site visitor's interest.
A remarkable lot has been achieved by the Archive over its 13 year life so far. Some of the articles and stories have been actively sought out or researched by us and others have just landed in our laps either via our inbox or our public sessions at the Library and War Memorial Hall.
Some of the projects that landed in our laps were:-
Rescuing hundreds of photos from the Echo Newspaper Archive which were going to be thrown out. We were given the heads up by Mike Davies at the Rayleigh Town Museum. Together with them and a number of other local Community Archive Groups we saved 1000s of photos and cuttings and it only took a mere 2 years to put those photos on the website.
Investigating the identities of the nuns and lay people buried within the Convent grounds prior to their removal because the land is going to be redeveloped. As well as using family history websites to find information Janet Penn also managed to do a bit of sleuthing to find where the Convent records were being kept. She eventually found that they were at Douai Abbey near Reading and she got permission for us to go and have a look at them. So we set off in a heatwave in a car where the air conditioning consisted of winding the windows right down and having the fan on full blast. That did a really good job . . . . . in moving the hot air around! We also had the misfortune to get caught in a traffic jam for a couple of hours so by the time we got home we were so well cooked you could've served us up with apple sauce and roasties!! Despite all of that, we came home with lots of information for you to see.                                                                                                                                                                                                  
Adding information about the life of Councillor Sidney Altermann generously offered by his daughter Josie Joseph earlier this year.                                                                                      
Being given information about the local music band 'Triangle' and the gigs they played for pop icon Rod Stewart. This information was provided by Lee-Ann Green, former lead singer, who came to see us at one of our Library 'Meet a Researcher' sessions and has since been added to by Graham Stevens, former band member.
Examples of projects we actively pursued are:-
Asking Oikos if they had any archive photos, which they did have and might we publish them, to which they kindly agreed.                                                                                                     
Realising the Chapman Sands Sailing Club was going to be sold by the Castle Point District Council for redevelopment, we got information on its history with the help of Bill Gosnold, Club Secretary.                                                                                                                       
Re-visiting  the history of the Dutch Cottage and working with the Benfleet Historical Society for its 400th anniversary celebrations.
Upgrading the Archive website and relaunching it on November 9th 2019, having taken 2 years to raise the £4,500 needed.
Before Lockdown:
We were involved in several community projects:
 Aug 2019 Jaywick and their flood awareness project where we were invited to attend with our Flood Exhibition.                                                                                                                      
 June 2019 the Canvey Transport Museum History Trail.                                                           
 Researching the Furtherwick Park School archive at the Transport Museum.                       
 Taking part in the 75th anniversary of the Doodlebug hit in Deepwater Road.                      
 Researching AM Clarke's papers for 2 years at the Heritage Centre.
Miscellaneous projects.
The images on our postcards were refreshed and reprinted.                                                        
The public meetings at the War Memorial Hall were reduced in number with an emphasis on themed exhibitions.
Our continued co-operation with local community groups and the Town Council, for example, the 75th anniversary commemoration of the B17 plane crash.
Future plans post lockdown.
Putting up a blue plaque to Clara James in co-operation with the Town Council and the Essex Lord Lieutenant's office.                                                                                                             
Being involved when the new memorial to the nuns and lay people is to be erected at the site of their re-burial.                                                                                                                             
Celebrating the re-publishing of Hilda Grieve's iconic book 'The Great Flood' in co-operation with the Essex Record Office and Canvey Library.                                                        
Looking forward to discussing with the Canvey Transport Museum the possibility of jointly putting on Canvey History based events.
So watch this space! Covid 19 might've clipped our wings but as soon as we're allowed we'll be taking off again. Hang on to your hats!!
So, in conclusion, we enjoy keeping the website dynamic with the help of all you lovely Canvey people wherever you live, locally or around the world. So, a huge thank you for your continued interest and all the contributions you make. Keep them coming in. We really look forward to seeing what's coming up next.
Keeeeeep surfing!!