Floral Art Festival at St Nicholas Church.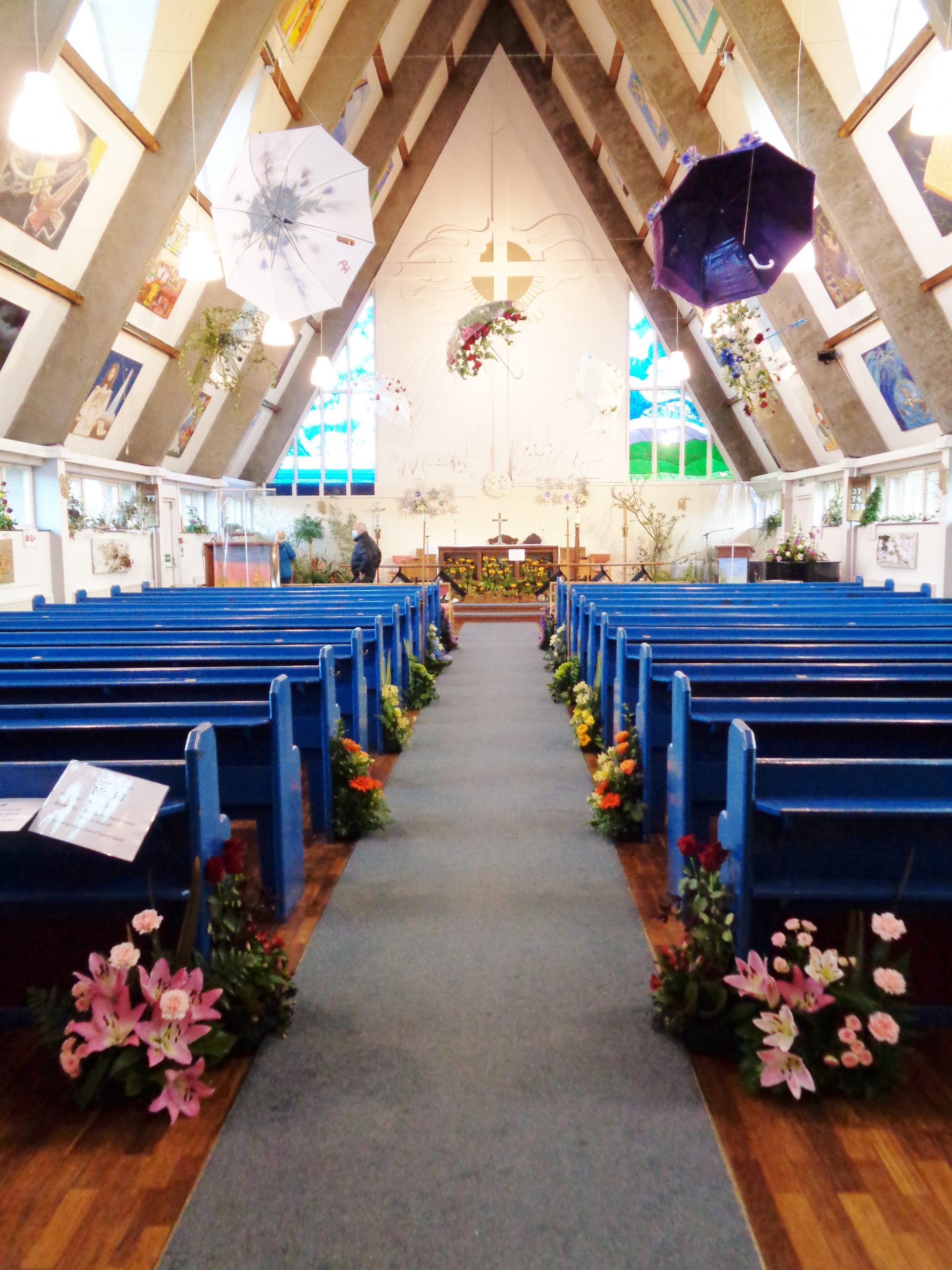 The last weekend of October saw the Floral Art Festival return to St Nicholas Church after having been postponed from last year (can't think why!). There was a real variety from mini table displays to 2m high ones. Penny Hyde's Floral Art Club had filled both the church and the church hall with beautiful and imaginative displays. The theme was 'Yours is the Earth and everything that's in it' a quote from the Rudyard Kipling poem 'If'. The money raised at the weekend will go to the Club's chosen charities which are Canvey First Responders, the Danny Green Fund and Ronald McDonald Houses. 
Penny said 'We are a small club who enjoy and share the art of flower arranging. We have regular monthly meetings on the 3rd Thursday 7.45pm and hold other events during the year to support our club and for our nominated charities. At our monthly meetings we have visiting demonstrators, workshops, competitions and social evenings. New members are made to feel welcome at the workshops which take place 3 times a year at the Rugby Club.' 
The competition classes in the hall were judged by Helen Bird.