Gary Foulger 22 years with the Coastguards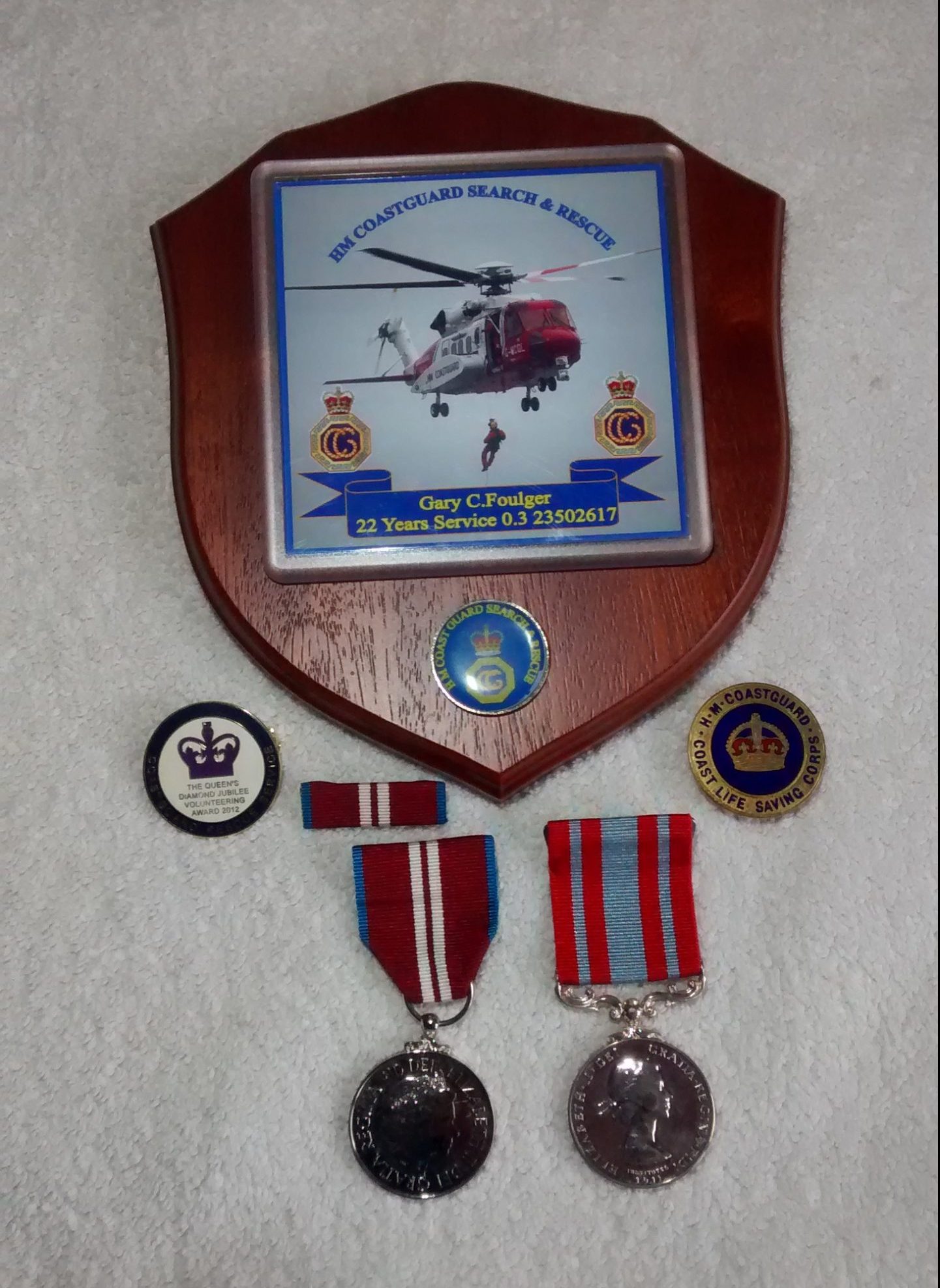 I have retired from HM Coastguard after 22 years, Canvey area etc river Thames. It was an honour to serve. I have seen the good the bad and sad in that time. The sliver medal was presented to me on behalf of the queen. But because of covid lockdown I salute the Canvey post man on delivery day from Royal Mint.!! I had flights in RAF sea king helicopters b.flight RAF Wattisham 22 squadron. Zh544..flying over Canvey with door opened. Looking down will stay with me forever.
As we took part in Southend air show had 6 flights along river Thames. In my time working with RAF crew was humbling. Working with HM Coastguard was confronting a storm is like fighting god all the powers in the universe seem to be against you and in an extraordinary way your irrelevance is at the same time both humbling and EXALTING.!!!!
As in life we all have ups and downs. I have had a few. Just like our tides.!!! I hope safe times for the new team and proud to be part of Canvey maritime history. I started in 1997. To serve our community. Our Coastguard go back to 1800s. Along the coast line.