Ocean Row Information Evening
Talisker Whisky Atlantic Challenge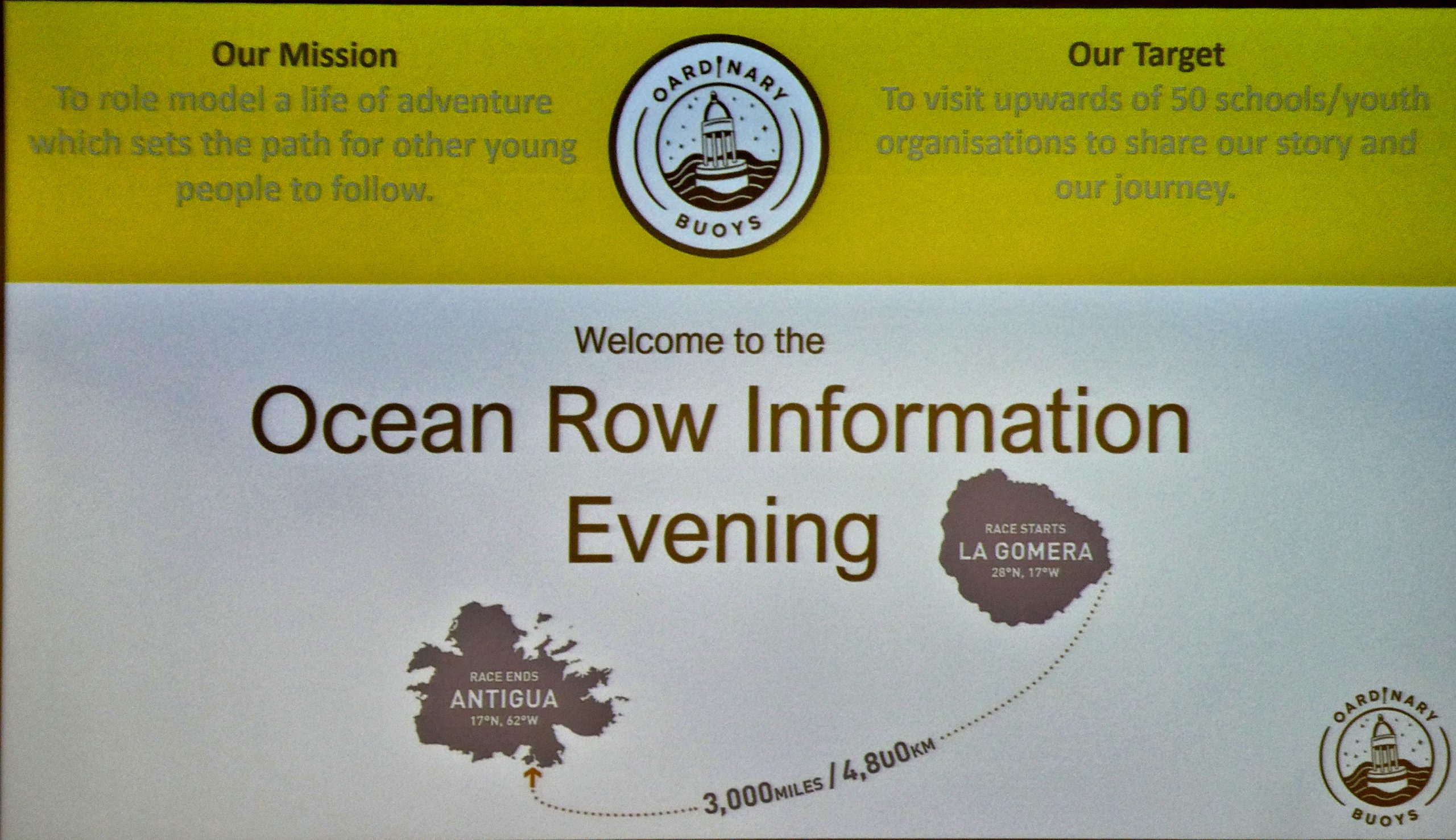 In December 2023, four friends, including Daffydd Helps-Fursse, from the UK will embark on a 3000 mile unsupported rowing race across the Atlantic ocean as part of the Talisker Whiskey Atlantic challenge. It can take between 50 and 80 days depending on weather and sea conditions to row from La Gomera to Antigua. The boys aim to raise £45,000 for the charity whilst inspiring the next generation of intrepid adventurers. They will be facing tough conditions out in the open ocean like rough seas, sea sickness and exhaustion to mention but a few of the perils! Because they're unsupported it means they have to take everything with them that they'll need. If they forget something – too bad!
Daffydd, who is Canvey born and bred,  now teaches at the Billericay School and  has an irrepressible sense of adventure which has never waned and this is his greatest adventure yet. He has already been on a cycle ride around Iceland (to name just one of his achievements.) He explained in his presentation at Castle View School last week that he's embarking on this project to be able to talk about his adventures in a number of Essex schools to inspire other young people to want to take part in similar activities. 
Quote: Our Targets
· To carry 3000 pixels, provided by our local community, across the Atlantic Ocean.
· To visit upwards of 25 schools/youth organisations to share our story and our journey.
· Raise upwards of £45,000 for our four selected charities.
· Carry out 3 local events to motivate others to seek a life of adventure.
We wish him and his team good luck and look forward to following his progress.
If you wish to sponsor them for as little as £30 visit their website, see link below. Get your pixel on the side of their craft.