Gunny Play and Community Centre
2015
In 2015 we were first approached by Big Local re the Gunny to help to provide the historical story of the site as they wanted to make sure this was not forgotten if their plans for the site took off. They provided me with documents showing what they hoped to achieve plus photos of the area as it was at that time. This is what I was sent:
Gunny Play and Community Area

This is our biggest and most ambitious project, but is the one most requested by residents of all age groups during our surveys. It must be said that the majority of the feedback from both young and old was to address the total lack of youth facilities in the area.
Although the Big Local area covers almost a quarter of Canvey Island and 84 roads of residential dwellings it has no structured play area for children and youths, or communal area for the older generations. These points were made very clear by many residents during our various surveys. But areas with potential to be suitable do exist, with the Gunny being the main one. The Gunny is such a large piece of land it is ideally suited for multi-use facilities. It has more than enough potential to have something that will cater for all age groups and abilities.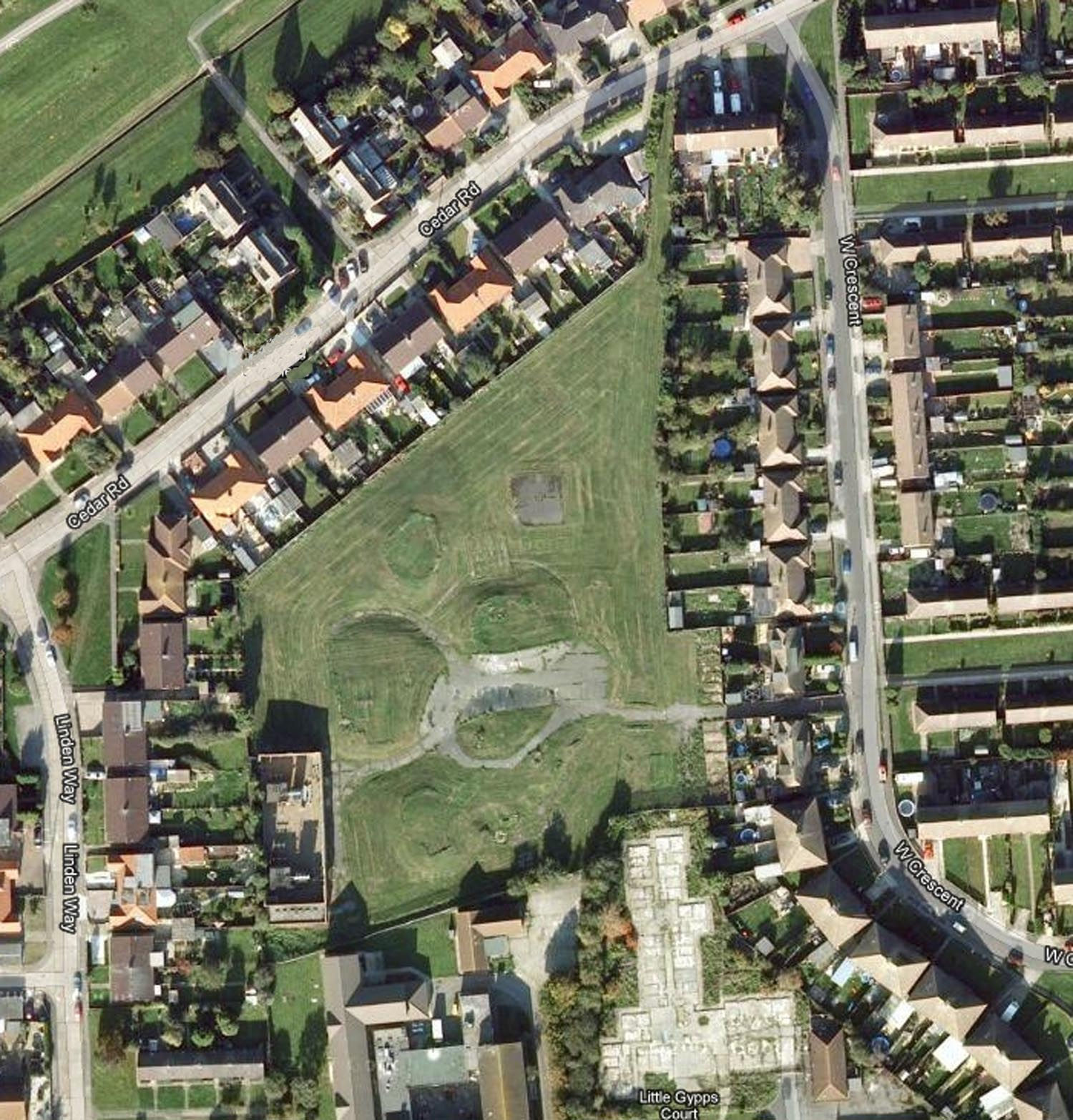 The Gunny is a very large plot of land almost completely enclosed by dwellings on all four sides. The surrounding roads are Linden Way, Cedar Road, West Crescent, Longview Home and Little Gypps Close and is the only large disused or unallocated plot in the whole of the Big Local Area. It is classified as a Heritage Site as it was once the site of a WW2 Anti-Aircraft Gun Battery, hence the local nickname for the site "The Gunny."
A change of use would not be a problem as this site was for many years a multi-use children's play area.
It had various activities catering for all ages including a skateboard & bike track area which still exists albeit in need of a refurbishment. It fell into ruin due to a lack of investment to maintain it and to keep it up to date. As it became more neglected what remained of the facility became a magnet for anti-social behaviour and made it rife for vandalism. Its only use now is for anti-social behaviour of the worst kind, Drugs and Alcohol. The various paraphernalia left behind making it too dangerous as a play area or even for community use like Picnics or dog walking. The only thing ratepayers pay now towards this community asset is the removal of the drugs and alcohol paraphernalia and the occasional grass cutting.
Because of its Heritage status easy access to the artefacts must be maintained making it unsuitable for housing or retail, but perfect for re-establishing it as a multi-use play and community area. It has three access points, a foot access off Cedar Road, a foot access and a separate vehicle/foot access off West Crescent.
Some of the committee had a field trip to a multi-use community facility in South Woodham Ferrers, Chelmsford Essex. This was where we were able to get ideas for a similar project in the Gunny.
 Our Vision for the Gunny
Big Locals vision is to reinstate the Gunny as a multiuse facility catering for all age groups and abilities, with something for everyone but with everything open to all. In this respect it will differ from the previous play area and not just because it will use more up to date facilities and equipment. The site will be laid out into individual areas each with different facilities; these will be designed with a specific section of the community in mind. The areas will be a Young Children's Area with various play equipment, it will be fenced and include seating for the adults. An outdoor Fitness Area with equipment
suitable for all age groups and abilities. The Skateboard and Bike Track will be revamped. A Youths Play Area with equipment suitable for the older children. A Community Café suitable to cater all age groups, with the possibility of facilities for public use. Two areas for more specific use, a 5 A Side Football area and Tennis Courts. Two separate seating areas, one Picnic Area and one Planted Sensory Area, although use of both will be multi aged, it will give the opportunity for one to cater for families and one a nice area with the older generation in mind. Last but not least a Community Orchard, where a variety of fruit trees can be planted for the benefit of the whole community. This will help promote healthy eating, community engagement and provide an opportunity for activities for all the Schools and the various Community Groups of all ages and abilities.
The individual areas will be laid out as is appropriate for the site and their use. For security the two foot entrances will be removed, and either closed off or handed over to the nearby residents. The larger foot and vehicle entrance off West Crescent will be the only access point. This will be suitably security gated and only opened only at appropriate times; the times of opening will change depending on the time of year. The access road across the site will remain to allow for maintenance vehicles and for the electricity company to access the sub station. As a consideration to neighbouring resident's the opening times will not be early mornings or late evenings. There will also be defensive shrubbery around the entire perimeter; this will be designed to protect adjacent resident's fences and property and to help as a noise barrier.
It is hoped that once complete it will be maintained and looked after by an appropriate organisation. This organisation will look after the site its facilities and equipment and its opening times.
A lot of work has been put into the project since then as can be seen from the latest on the project with other organisations coming onboard.  Also a lot of setbacks but it seems they have been overcome. Good Luck to the project. We will be following the progress.