Special guest at the bus museum
Friday 16th July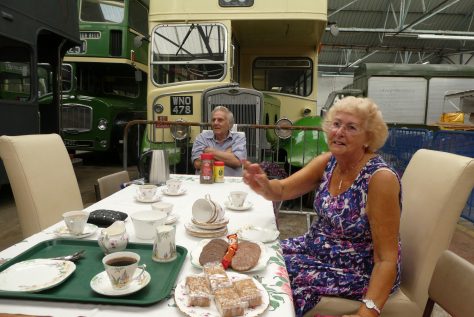 A special guest came to tea at the bus museum on Friday, Pat Haunts the Mayor of Castle Point.
Pat had been invited by the museum's committee to have a look at the plans and renovations that have been going on behind closed doors during the Pandemic. Keith Patten talked her through the plans, then Callum Taylor, the museum's Chairman and Keith showed her around. Pat seemed very supportive and impressed with what had been done so far and the plans the museum has for the future.
After tea they all posed for official photos before Pat asked if she could sit in a bus for a photo. As you can see below she was thrilled to do just that.