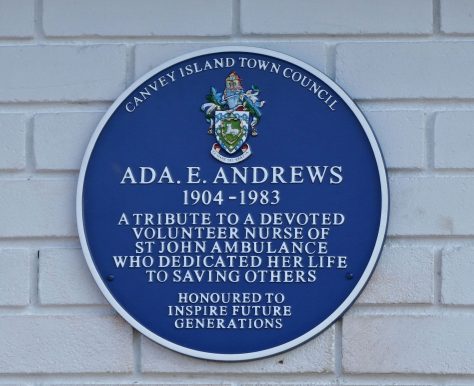 Yesterday the archive were at the unveiling of the Town Council's Blue Plaque commemorating Nurse Andrews at the old first aid post she helped man.
The plaque was unveiled by the Town Mayor Barry Palmer, with her granddaughter, Karen Sorrell, taking centre stage and several other family members and local dignitaries in attendance. Ray Howard MBE gave an address on behalf of the family and talked about the day Nurse Andrews saved his life.
"Nurse Andrews saved my life indeed on that Saturday morning on the 22nd July 1944 when that Vl flying bomb smashed into our property in Canvey Village killing my 2 brothers Eric 8 Peter 5 our next door neighbour Pegg Scott and Betty Brace who was delivering newspapers. I along with my late Mother and my late Sister Doris was pulled out of that rubble by Nurse Andrews and others and saving our lives which our Howard Family would like to formally thank you Karen for the action that your dear Nan had taken on that terrible morning."
I am sure she was known to many of you. The archive will be bringing you more information about her in the coming weeks.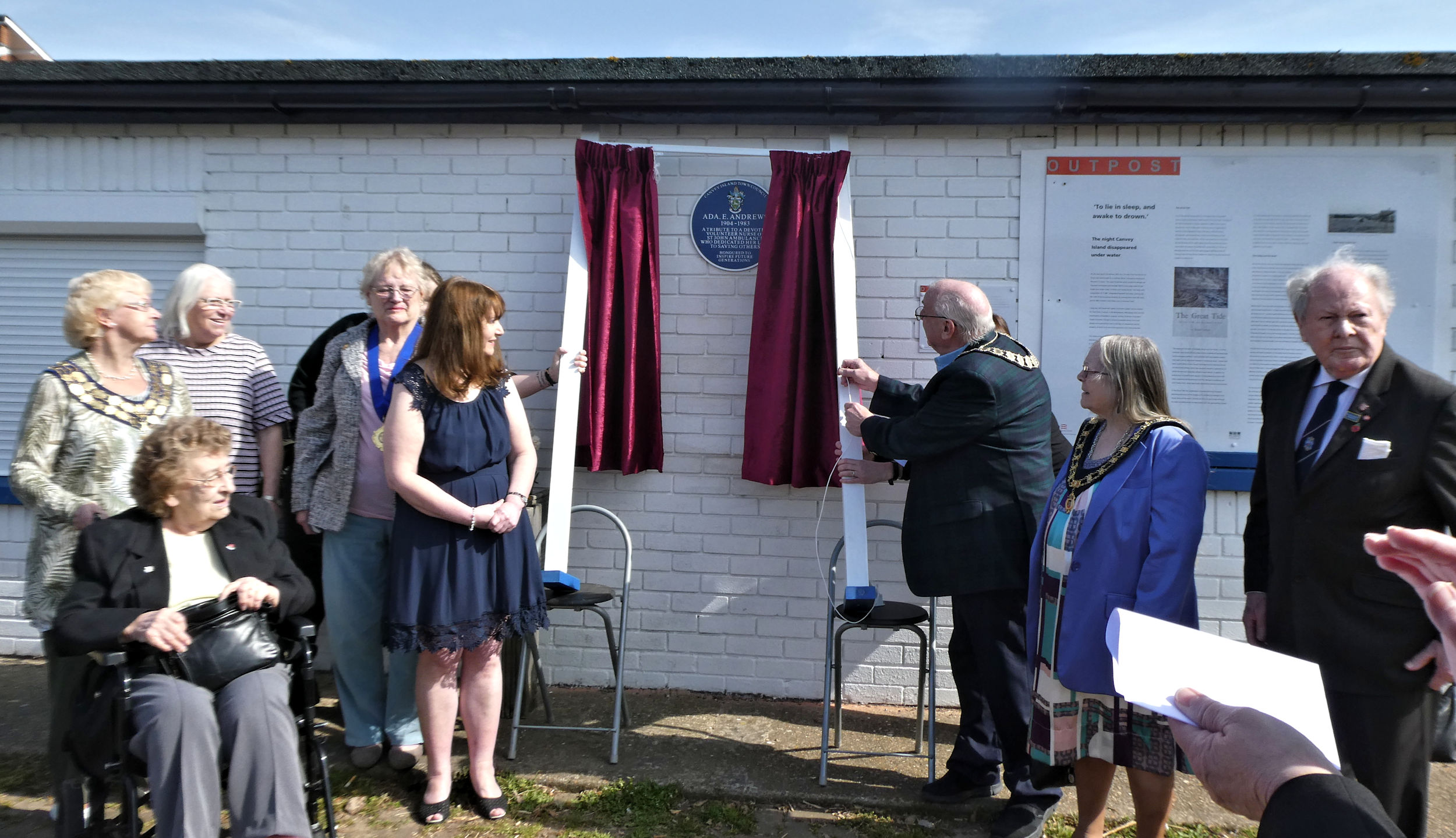 You can read about her husband Ted Andrews on the Archive.