Clean-up after a week of storms
Bay Watch members with the help of Sandy Bay management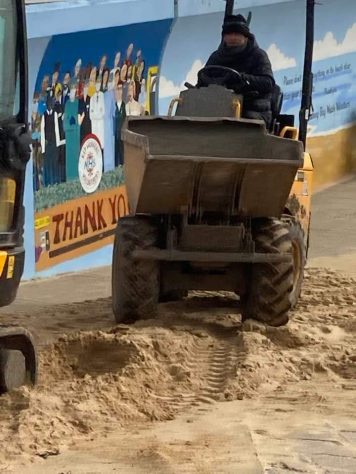 Bay Watch members with the help of Sandy Bay management spent this morning clearing up the mess caused by a week of storms.
Three storms hit the country first was Dudley, the worst was up north. Then came Eunice and we were hit hard with trees down, fences and buildings damaged. Just as that cleared came Franklin. At last although still windy the worst is over.
No tables and benches were damaged but a few trees were. The main problem was the sand that had been shifted and seaweed covered the pathway.
Thanks everyone for all the work you do.