Big Wheels Keep On Rolling Exhibition
National Heritage Open Days Festival at the Transport Museum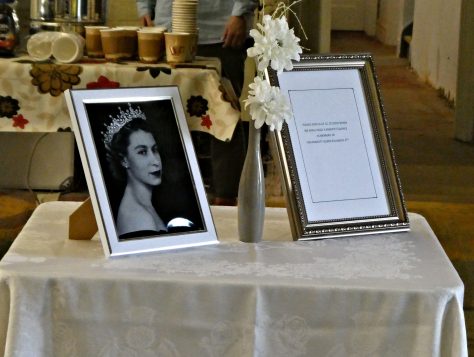 The 18th September 2022 was all arranged for us to be a part of the 'Big Wheels Keep on Rolling' Exhibition at the Transport Museum. Then the sad news of the Queens death put everyone in a quandary. Will the exhibition go ahead?
The National Heritage Open Days Festival organisers agreed that the Festival should go ahead but it was up to the individual organisations whether they took part. The museum decided to go ahead with no bunting, a photo of the Queen and observing a minutes silence at Noon.
We in turn decided to attend the event. It was a little sombre and slow starting. We did wonder if anyone would turn up. We understand some of the exhibitors did not attend. The history trail coach rides had to be cancelled because of a problem with the vehicle. But then the public started to arrive, a steady stream through most of the day. I think most were appreciative of having something to do during this time.
The Town Mayor Doreen and husband John Anderson arrived and stayed for the silence. One of the old fire engines was pulled into the back entrance and its bell was rung to mark the start and end of the silence.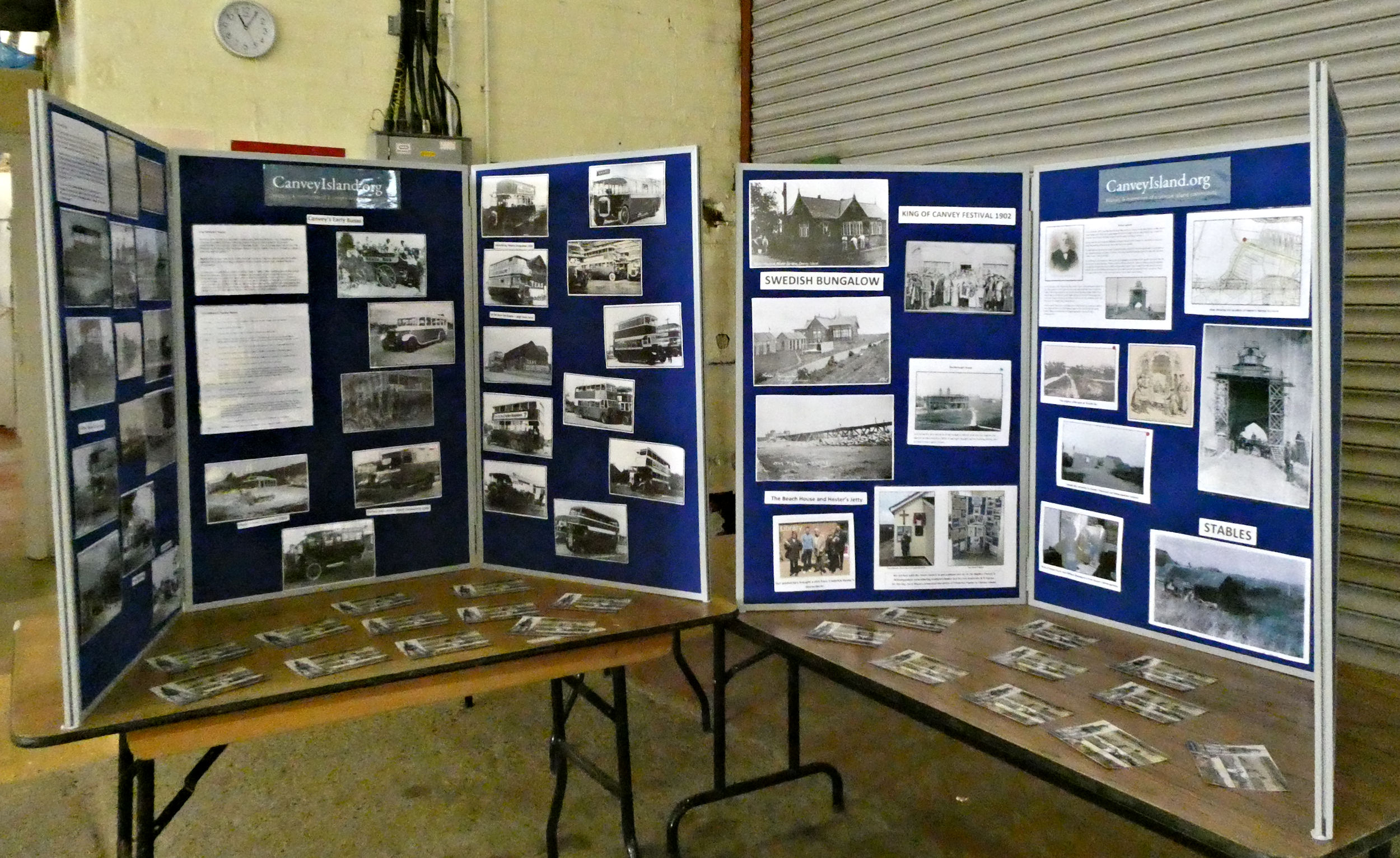 The archive had a display of early Canvey Transport and Frederic Hester and his Mono-rail as well as a raffle (funded by Sainsburys) and sale of memorabilia to raise funds for the archive. When it came to picking the winners of the raffle one of the winners had already gone home to Brentwood. She decided it was too far to come back to collect so she asked us to re-gift it to a worthy person or organisation. We choose CISCA House and as representatives were actually at the Museum we were able to pass it over to them straight away. No doubt they will raffle it at the club and raise more money.
Thank you to everyone who came to the museum and made it so worthwhile.
Click the first photo below to start the slide show.