On St George's Day this year Castle Point Mayor Pat Haunts arranged for the Canvey Island Community Choir to give a concert to celebrate St George's Day and her chosen Charity was Canvey's Transport Museum. The event was held at St Nicholas Church.
Marian Patten, Secretary and long time member of the museum gave a short intro about the museum before the concert got underway.
The concert was well – attended by Canvey people and VIPs. Everyone was pleased to see the choir performing again and we all enjoyed singing along to some old East End favourites. We were also impressed by the solos and duets from musicals such as My Fair Lady and Phantom of the Opera. After the final rousing rendition of the National Anthem, Pat Haunts and Ray Howard thanked everyone in the choir and announced the approximate total of the donations collected. Final thanks came from a Museum member on behalf of the committee.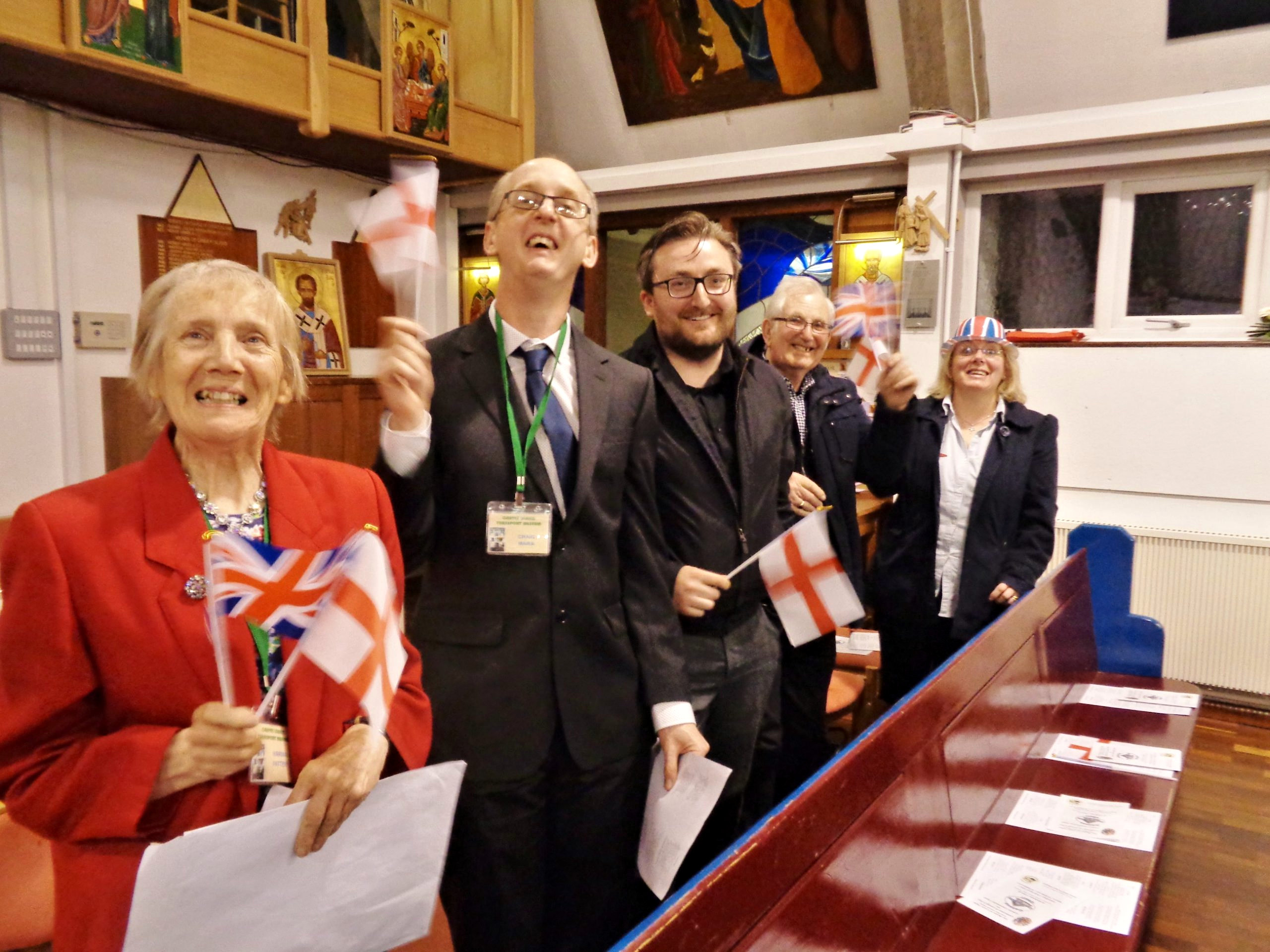 Members of the Transport Museum flying the flag.
Courtesy of Rebecca Harris
Courtesy of Rebecca Harris
Courtesy of Rebecca Harris