Poppies on the Thames
Lower Thames Rowing Club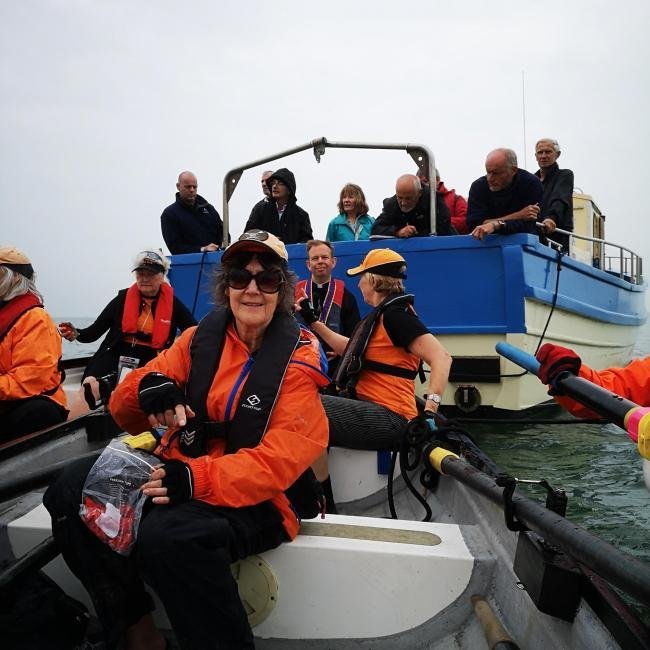 While we, on Canvey Island, were commemorating the 75th anniversary of the B17 mid-air collision The Lower Thames Rowing Club, based at Leigh-on-sea, were out on the river scattering poppies. Below are a few words and pictures sent in by the club.
The Lower Thames Rowing Club is a coastal rowing club based in Leigh on sea. LTRC members wanted to commemorate the tragic crash of the two B17 bombers in 1944 by rowing out to the crash sites on the 75th anniversary of this event.
Three rowing gigs left Two Tree Island with Father Neil from St Clements Church in one of the boats. The flotilla was accompanied by a trawler, a cruiser and a life boat carrying spectators and media crews. Father Neil conducted a moving ceremony on both sites and poppies were scattered into the water.
LTRC was proud to show how grateful they were to those who fought in the Second World War and gave us the freedom we enjoy today. If anyone (of any age!) wants to join the Lower Thames Rowing Club please visit the website for further details (lowerthamesrowingclub.com).