Festivities at Canvey's Christmas Event
Saturday 30th November 2019
From a Press Release from Canvey Town Council: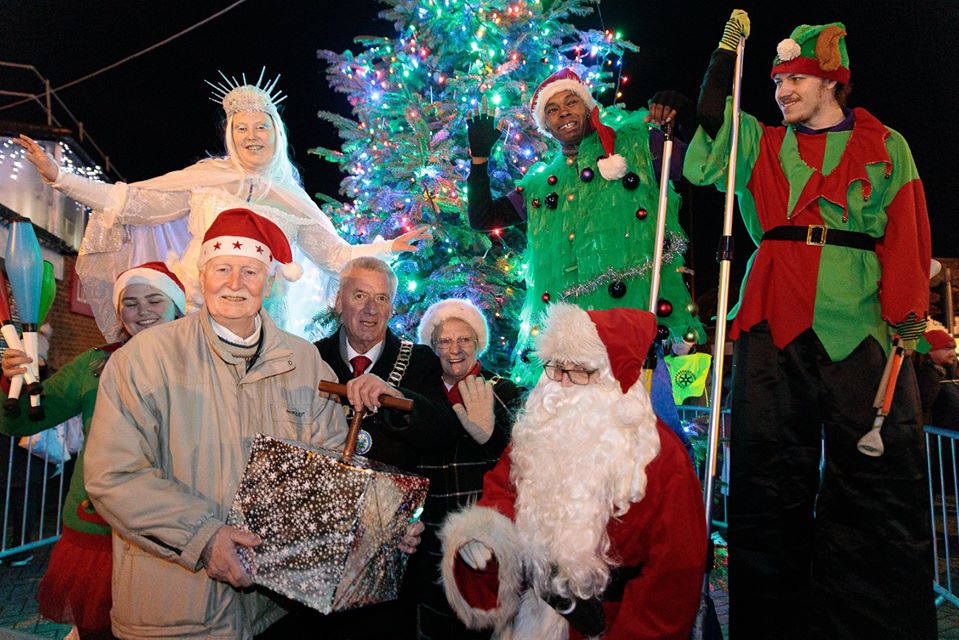 Around three thousand people attended the Town Council's annual Christmas Event and Lights Switch On in Canvey Island's town centre on Saturday 30th November 2019. The event started at 12 noon with Christmas food, gifts, craft, local charity and community group stalls, and a fun fair as part of the Christmas market. The Town Council provided free Face Painters and a Magician plus the very popular staged entertainment which started at 1pm kindly run by Chelmsford Community Radio. There were performances from a range of local groups, choirs, individuals and schools. The circus skills workshop returned this year and offered visitors the chance to try several different activities.
The Town Council where pleased to welcome Messy Church providing festive crafts and The Children's Centre also entertained the children with craft activities in Canvey Library. The library also hosted story telling with guest appearances from Rudolph and Snowman. Santa arrived on his sleigh before helping to switch the lights on at 5pm. Hot chocolate and mince pies were provided by Morrisons, before the Christmas lights were switched on at 5pm.
Cllr Alan Acott, Town Mayor of Canvey Island Town Council said: "We are really pleased how well the event went and we were really lucky with the fantastic weather. There was a real festive atmosphere in the town centre and everyone seemed to enjoy themselves. We extended the road closure again this year in the town centre so that more of the shops would continue to benefit from the event and this really worked well. Thank you to all who contributed including the volunteers who helped with the smooth running of the event".
The Town Council organised Christmas trees, lighting in the town centre, rope lights and motifs on lamp columns in the town centre, icicle lighting on Canvey Island Library and new lighting on the columns down Foksville Road. The Town council wish to thank the people and businesses of Canvey Island for their support and sponsorship of this event.