1 - West Canvey Marshes
Now Open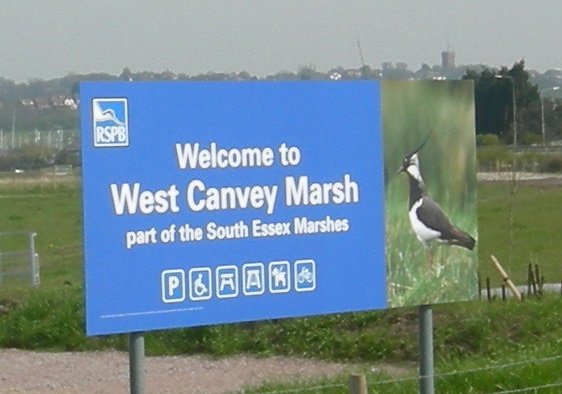 Today I was one of the first to venture out into the new RSPB reserves here on Canvey Island. After waiting and watching the progress of work over the last year or so it was great to be able to have a proper look and I was not disappointed.
The weather was very good, thankfully, but the birds had not been informed of the opening so many were absent. Perhaps I will be luckier next time but having said that the absence of the birds did not stop me from enjoying the peace and quiet of the countryside. The RSPB have done a fabulous job with a playground for the children and lots of seats and picnic areas.
Some areas still need work and others will improve when the vegetation grows back.
My first impressions are very good, only complaint I had was it is favourable to motorists, with no footpaths from the nearest bus stops and a very busy dual carriageway to negotiate. I had to walk in the road on the roundabout to get to the entrance. Hopefully this will be addressed in the near future.
There will be a Wildlife Event by the Town Council in conjunction with the RSPB on the 22nd May. Lets hope the weather is good.