Annual General Meeting
17th April 2015, 7.30 p.m.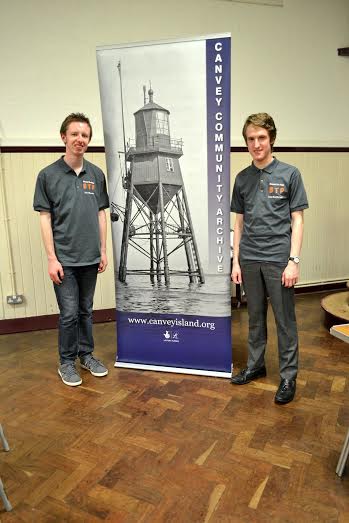 The Archive Annual General Meeting took place at the War Memorial Hall and was attended by the Mayor Cllr Mrs Govier, Town Council Chair Cllr Peter May, Deputy Chair Liz Swann and County and Borough Cllr Ray Howard. Archive supporters and members of the public were also in the audience.
The formalities consisted of the Committee being introduced, the Treasurer's report, the Secretary's report and the great news was given that our website stats have risen considerably in the last year. The way forward was outlined.
The second part of the evening was a very interesting and informative talk given by Joe Mander and Liam Heatherson from Beyond the Point. They outlined the history of their group and told us about some of the projects they've undertaken and how they intend to try and involve younger people in investigating Canvey's history. They also brought along artefacts that had been found locally for us to look at.
The evening ended with refreshments and a chance to chat and share memories.