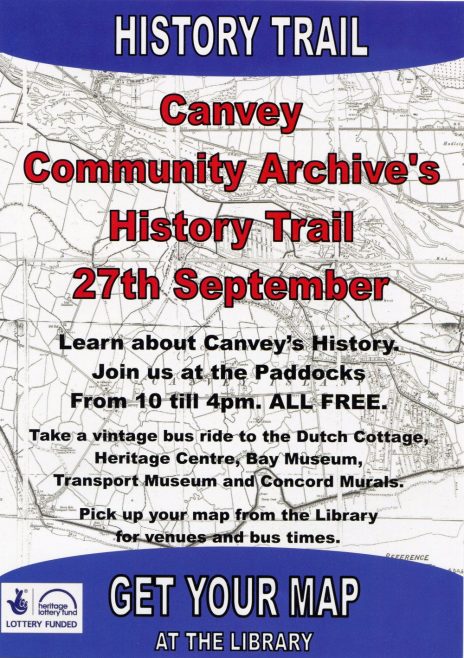 As part of our Heritage Lottery Funding we have to provide an event for the local community. As a history site we decided to do a History Trail.
We have been working with all the museums on the island so that they all open on the day doing their own event big or small. We have arranged with the Transport Museum to provide buses to travel from venue to venue so you can travel round to the museums free of charge.
The Archive will be in the Paddocks Hall 2 where we are joined by other like minded groups.
We have a large Exhibition of Old Canvey with photos, films and slides. We will have our computer and scanner so bring along photos or paperwork for us to scan and upload to our website. If you want to chat or just look around thats ok.
We are handing out free maps showing over 50 historical sites on the Island. You can pick up your copy from the library and other venues and events around the island. The library is the main place to get your copy but if you still have not got one by the 27th we will still have some left on the day so grab one then.