10th Anniversary canveyisland.org
Celebrations at Canvey Library.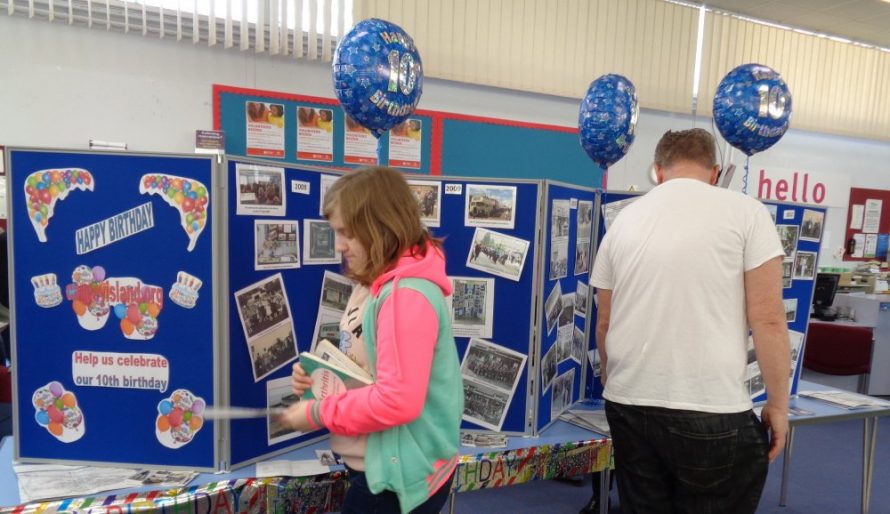 On the 14th April 2018 Canvey Community Archive set up a display in Canvey Library to celebrate the Archive's website. The exhibition focussed on our achievements over the last 10 years. These include our Heritage Lottery Fund grant, the siting of an information board and benches to commemorate the B17s which crashed in WW2, the rescuing of thousands of photos from the Echo Newspaper Archives, as well as the siting of a memorial plaque at Jotman's cemetery to mark where some of the 1953 Flood victims are buried.
The folders containing a large selection of the Echo photos was a particular draw. We are very grateful to our sponsors St Katherine's Lodge and Robert Penet Group who enabled us to buy the special acid free folders in which to store and display the photos.
We had a steady flow of visitors from regular supporters like Ray Howard, CPBC Mayor Brian Wood and members of the public. All in all, a very successful day.
Thanks also go to the Canvey Library staff for their continued support.