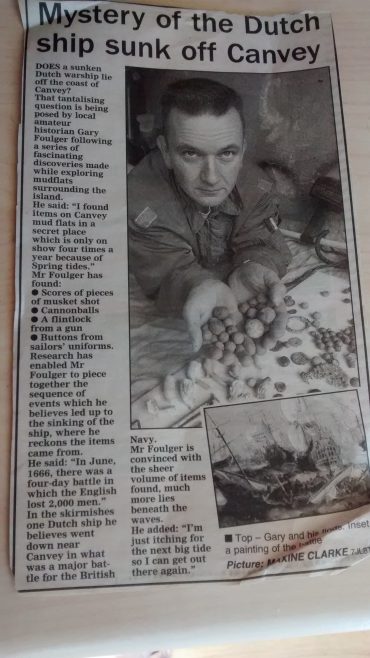 Come and join the Canvey Community Archive at the War Memorial Hall next Wednesday 28th November at 2.15pm where our guest will be Gary Foulger who will be talking about his Dutch finds.
This will be the last in our 400th year Dutch anniversary events. It has been a busy year. We have found out (and continue to find) lots of information about the Dutch 400 years ago and since. We have met a lot of lovely Dutch people and we have spread the word about our little island particularly in the Netherlands.
Doors open 2.15. Entry £2.50 and refreshments are available.
Hope to see you all there.