Published with the permission of Dave Isbell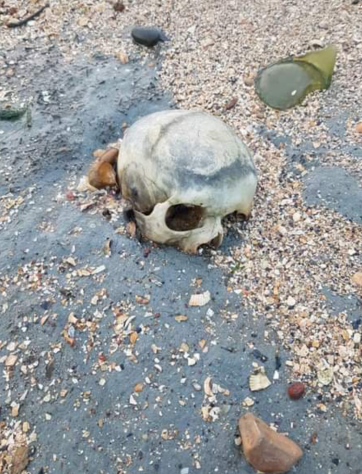 I am part of a small group of school friends that include Rob Abbott, Nick Greenland, Gary Smith, Rick Bomando and Paul D Currell our hobby is mudlarking/ metal detecting.
The date was 25.5.19, it was a warm Saturday evening about 8.30, myself and Gary were mudlarking up near the yacht club, we were finding the odd bottle top and bottle when I spotted a human skull in the mud.
I called Gary over and we stood there scratching our heads for a while not knowing what to do, in the end we called 999 and was told to stay at the scene until an officer arrived. By the time he got to us it was pitch black!! The policeman confirmed it was human and asked us to dig around the skull so he could take it away for analysis. As the skull was pulled from the mud it was clear there was the rest of the body still buried.
Paul (policeman) took our numbers and told us he would be in touch.  We marked the spot and carried on mudlarking. A couple of days later I received a phone call and we arranged to meet the forensics at low tide on the following Tuesday. We all met in the yacht club car park and made our way out to the spot we had marked on the Saturday night before, as soon as the tide had gone out enough the forensic team started digging.
In the end they had exposed a full human skeleton! Photos were taken by the officers, even a drone was used to plot the position. As it was unsure how old the body was it was a pretty sombre day as this could have been someone's son/brother/husband or uncle. The skeleton was carefully deconstructed and boxed up for examination.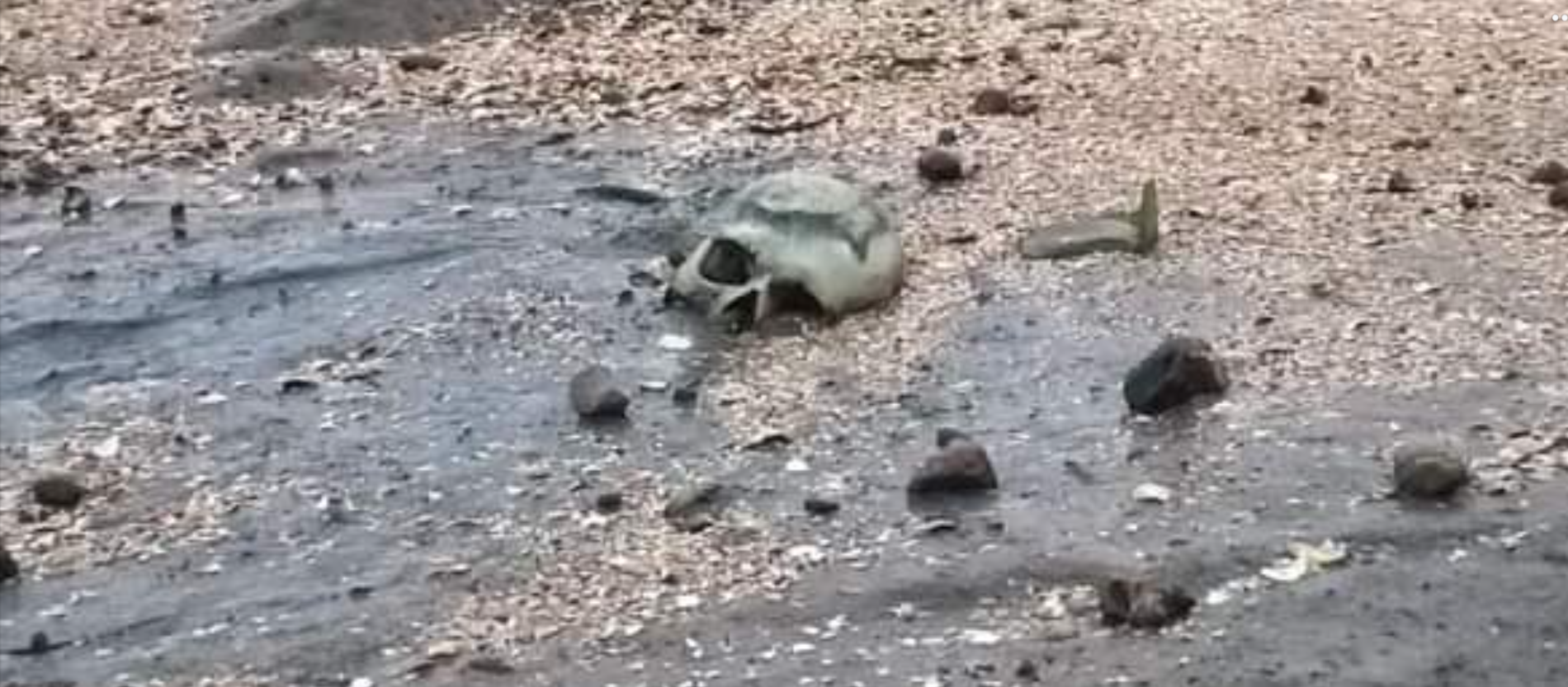 A while later Paul got in touch with the following info:
Skeleton age: 1690 – 1735 = 11.6% probability. 1805-1940 = 84.5% probability.
So all in all he was born between 1690 and 1940 and because of this there will be a paper inquest and a burial. Tests suggest the bones belonged to a man over 35 who was "possibly north African", Carbon dating has placed the skeleton between 1805 and 1940. It's amazing what you find in the mud !