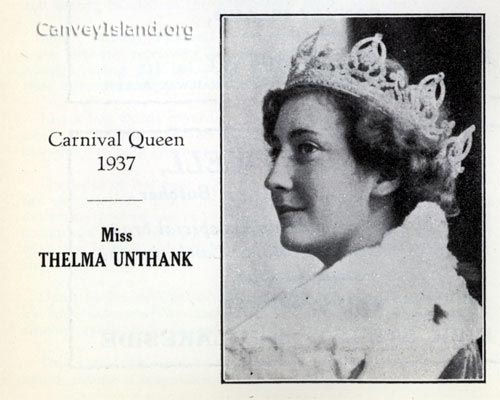 These photos were sent to us by Thelma's granddaughter, Ginny Luck. I met up with Ginny the other day in St Katherine's Churchyard when she visited to see her great grandfather's grave.
Her great grandfather was Joseph Rodham Unthank whose grave I found sometime ago and you can read about him here. Between us we were able to put together what had happened to Joseph.
Thelma Unthank was Joseph's eldest daughter and she was crowned Canvey carnival queen in 1937.