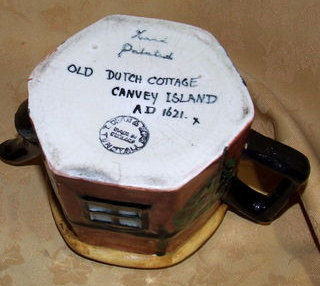 An unusual teapot in the shape of Canvey's Dutch Cottage in the village.
It was made by Thomas Dean and Sons of Tunstall and according to the writing on the bottom it is hand painted. It stands 12cm high by 11cm wide.
No idea of its age but Thomas Dean and Sons pottery were active in the early 1900s when many of Canvey's memorabilia were made so it could be quite old.