George Pickett Honoured MBE
1977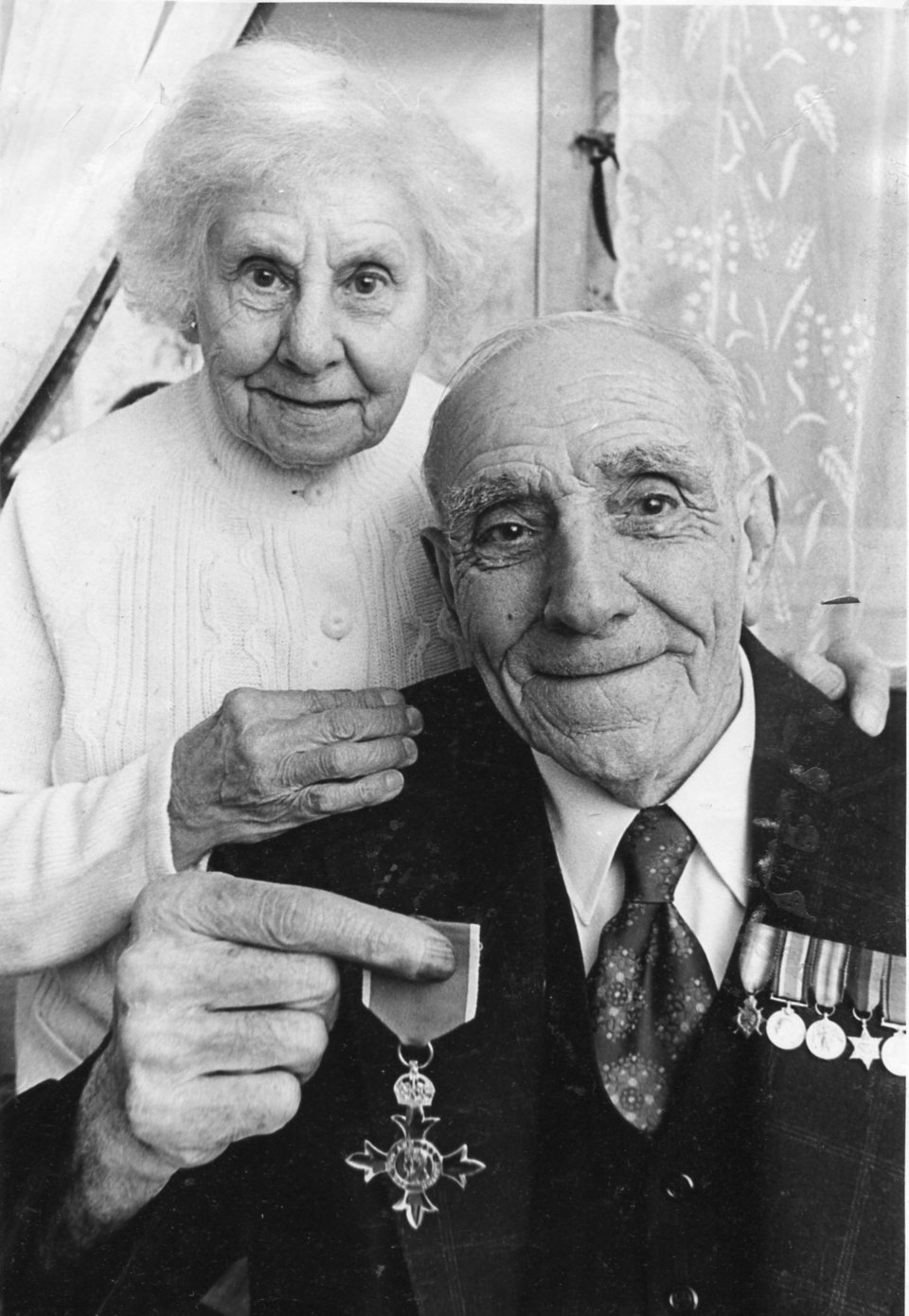 George Pickett and his wife photographed when he received his honour with an MBE.
I have found not the Echo clipping but one from the Castle Point Clarion for 1977. I have attached the clipping for you to read. It states:
Castle Points grand old man – County Councillor George A Pickett – has been honoured by the Queen with the award of MBE.
The news that 'Mr Canvey' ( a title he got for his constant advocating of the Island at national conferences) had been honoured has been received with universal acclaim.