In September 1979 these photos were used to publicise a new book Doomsday Island by Alex Peters. On the back of each photo has been written what looks like small excerpts from the book.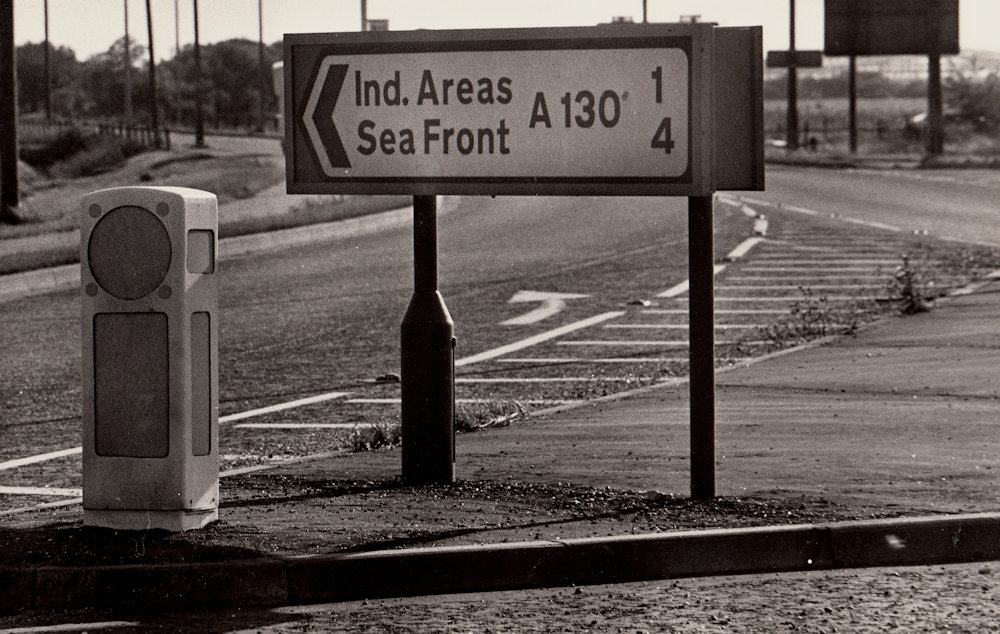 Unknown to either, a small cardboard package the man with the watch had been carrying, dropped from his pocket as he run, rolled up against the kerbs. It lay beneath a sign reading 'Industrial Area And Sea Front'.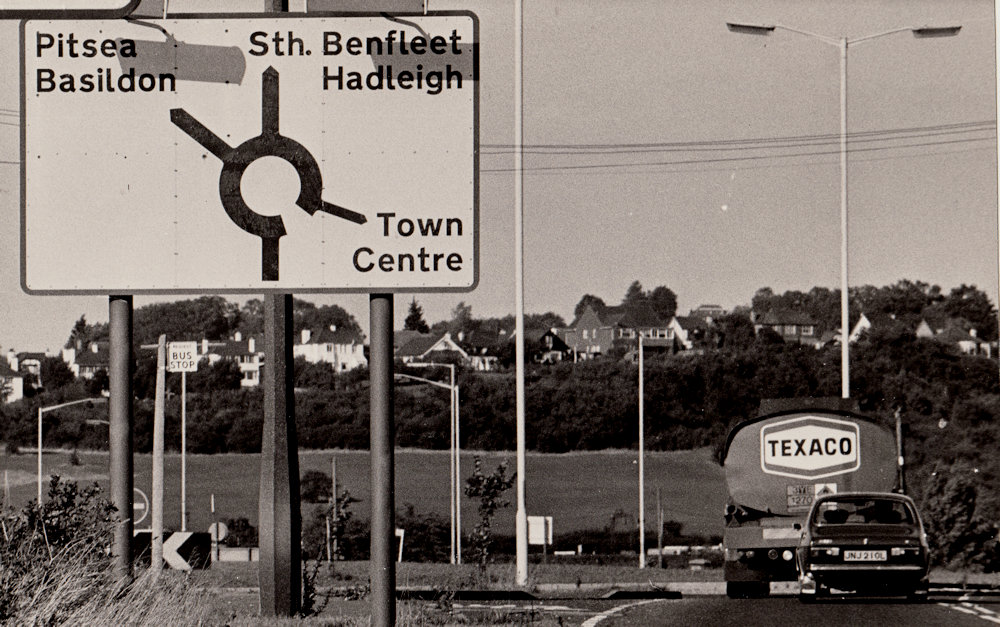 This was the linking-point of the two roads under which the men had placed their mysterious cylinders. The only roads on which all traffic coming onto or going off Canvey Island could use.
Photos from Echo Newspaper Group