Bonfire louts get rocket from Peter
Echo cutting 1983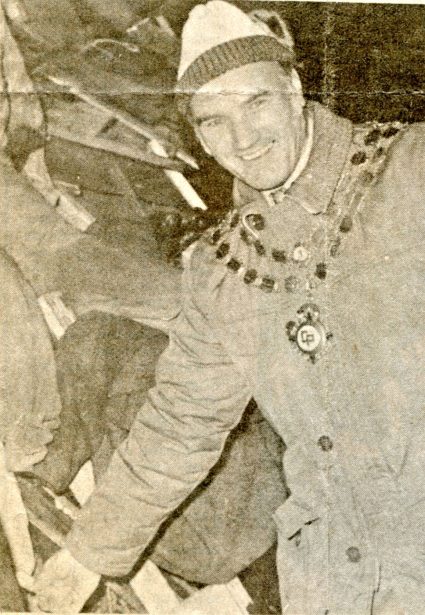 A council chairman told today how he put trouble – making youngsters, in their place to save a bonfire night
About half a dozen teenagers were threatening to disrupt the display at Waterside Farm, Canvey, where 7,000 people turned up to watch the fun.
But quick-thinking council chairman Peter Wood, who organised the event with the help of Round Tablers, Rotary Clubs and a Lions group, stepped in to keep the peace and marched them out of the display arena.
He said: "There was an argument at the gate. There was a bit of bad language from about six or eight youngsters. I told them to mind their language because it was a family affair and I escorted them off the field.
"There was no trouble. I just didn't want them spoiling it far everyone else."
Coun Wood sald the dis­play, in which £1,500 worth of fireworks went up in smoke, was a huge success and he hoped it would raise a lot of money for charity.