Canvey Youth Club Christmas Fayre
Dated 1981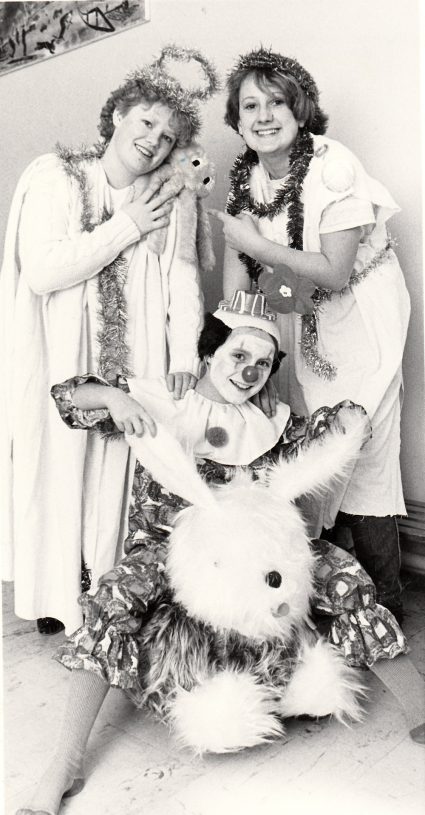 Canvey Youth Club members are a step nearer a new coffee bar after their Christmas Fayre.
Several hundred youngsters from the junior and senior clubs and the Duke of Edinburgh award scheme section saw their months of hard work turn into profit.
They have spent their time making soft toys, Christmas decorations, cakes and crafts at Furtherwick Park School.
Everything on sale was made by mem­bers, some of whom dressed ap­propriately for the occasion, like those pictured above, from left, Sarah Ross, IS, Nicola Winkworth, nine, with raffle prize dog, and Jane Sanders, 15.