Cook book to sweeten brigade funds.
St John Ambulance Brigade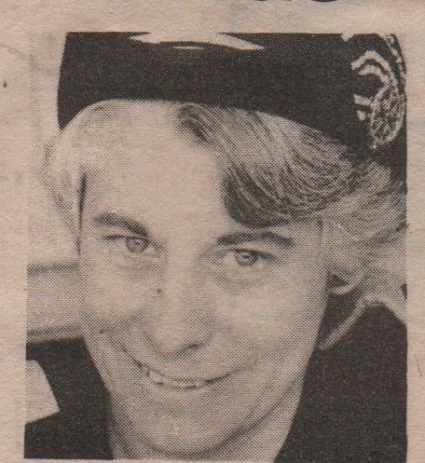 Published 28th October 1986.
Monstrously sweet- that's the hippopotamousse. Using a mammoth 40lb of chocolate it is one of the more extravagant suggestions in Food and Thirst Aid, a collection of favourite recipes compiled to raise money for St John Ambulance Association in South East Essex. The book is the sweet inspiration of St John county staff officer Mrs Joan Logan. Joan, a trained nurse and health education lecturer at Southend Technical College, has her own favourite recipe in the collection. Exotically called Chinese Wedding Cake, it is a recipe for rice pudding. As well as fun, there is a lot of serious stuff among the book's 85 recipes.
Joan, of Arcadia Road, has been a member of the association since she was eight. Her sons, John, 15 and Ian, 10, are both members of Southend Combined Cadet Division. The bool's cover was designed by Emma lane Howell, 16, of Leigh Combined Cadet Division in a competition open to all South East Essex Cadets. The first of the 2,000 copies printed went on sale on Sunday at £1.50 each. proceeds will go towards building a southern area headquarters, possibly in Basildon.