Golden day as dancers toe the line
Echo clipping 1988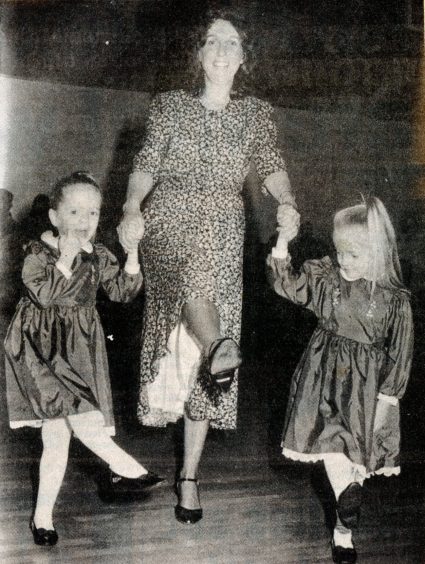 Memories of those great dancing days of years gone by flooded back as 260 ballet belles and toe-tappers celebrated 50 years of a Canvey dance class. Georgettes Juveniles School of Dancing held a reunion for its golden girls in its golden year.
Principal Mrs Georgette Gray said: "It was lovely, some people came from as far as Dorset and Swindon. We had a party with a cake and a musical evening with a cabaret by the girls at the school now." Mrs Gray, who has been teaching dance at her school since 1938, started her 50 year career aged 16. Her girls are aged three to 28.
Now the class is preparing for its pantomime Babes in the Wood, which will be performed at The Paddocks, Canvey during the Christ­mas period. She recalled that was the first panto her class put on 50 years ago.
She said: "Some of those who came were remember­ing that panto which we performed at Pitsea Broad­way when it was a cinema. They fitted us in between films and we remember some lads in the front row were trying to distract us with pea-shooters."